Broccoli Cheese Frittata Muffins with Quinoa
Broccoli Cheese Frittata Muffins with Quinoa make the perfect protein-packed snack or breakfast on the go for your family.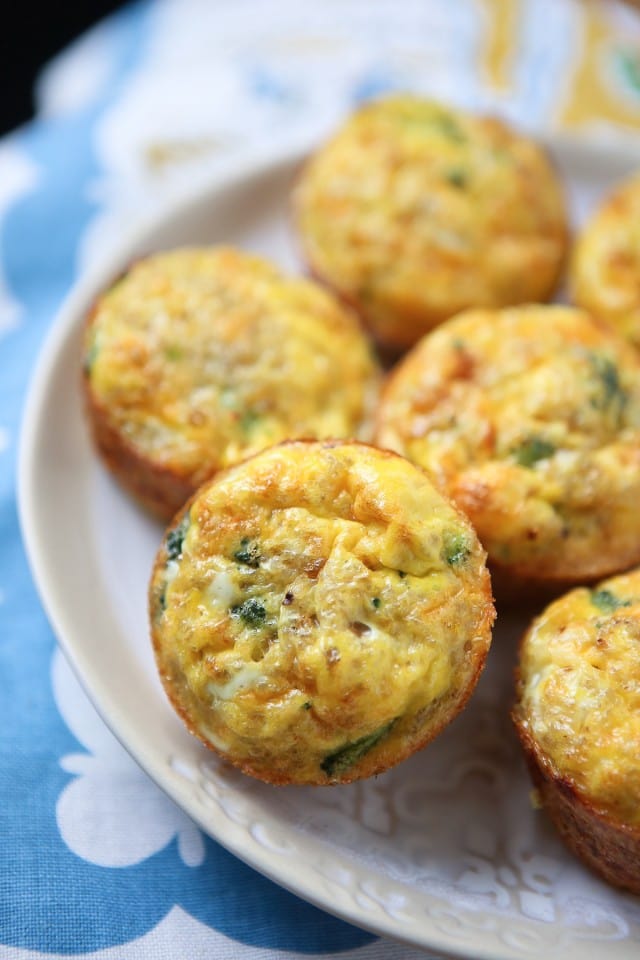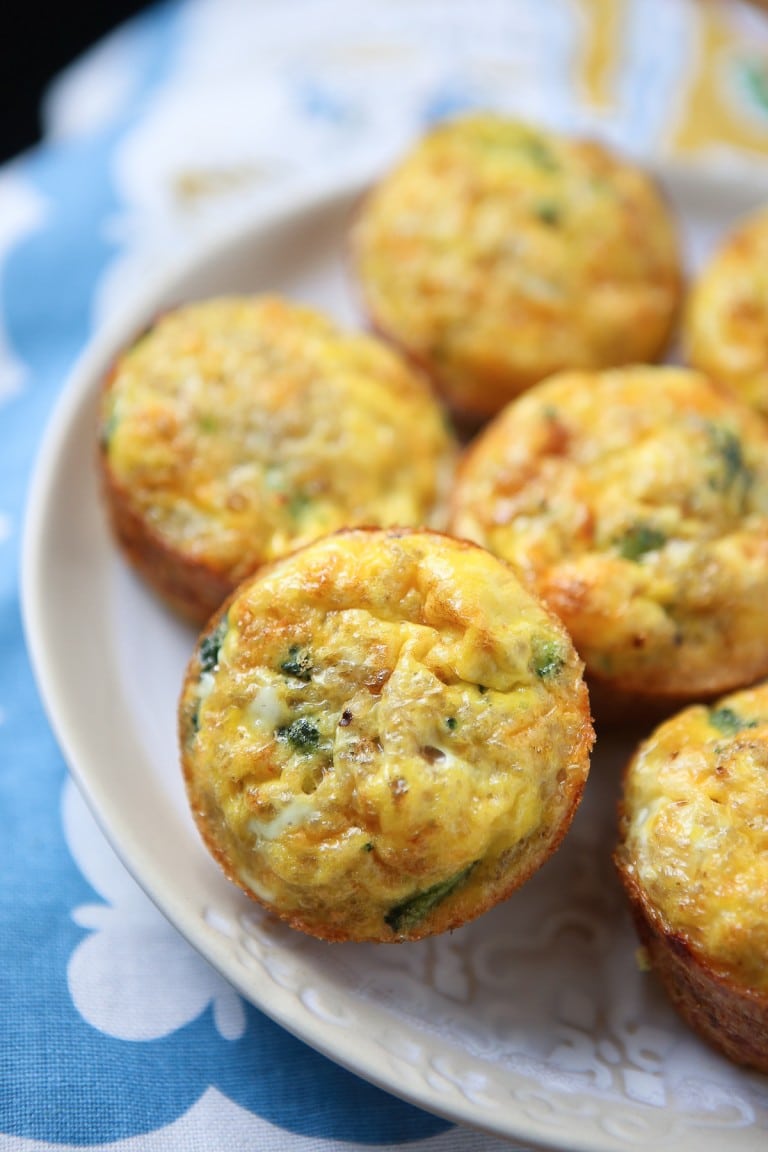 Another day another frittata muffin. These little baked egg muffins have become a little obsession of mine the last few months, especially since my kids like them (not to mention, they are a good protein packed healthy alternative to the same old after school snack). These Broccoli Cheese Frittata Muffins with Quinoa are light and just right – adding quinoa to the egg mixture adds some density and a little extra filling which I love.
I have made them a few different ways now, Maria's Frittata Muffins with peas, parmesan and quinoa and Baked Italian Sausage and Mushroom Frittata Muffins – both so good! The combinations are endless and fun to come up with, especially since my daughter is constantly asking for them and giving me ideas!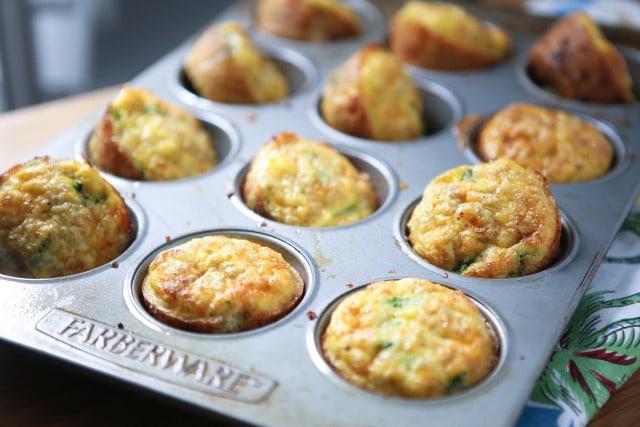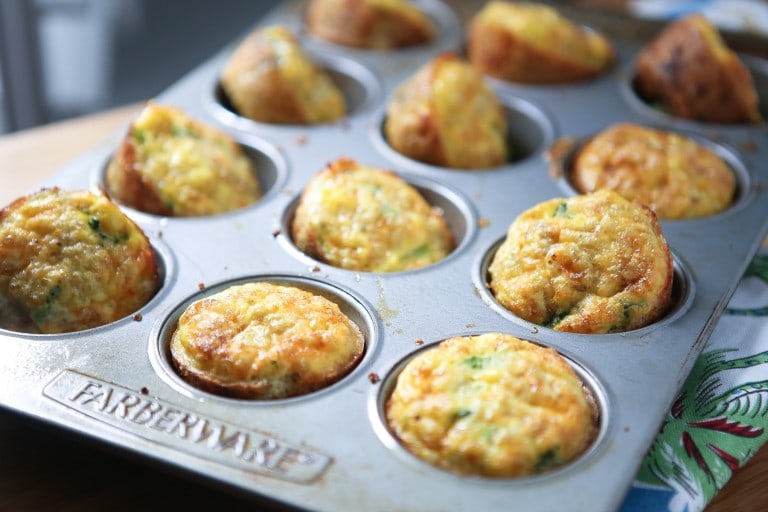 Frittata muffins are easy to make! Watch here:

These egg muffins can be a little tricky to take out of the muffin pan, so be sure to grease it well using cooking spray or oil (I find cooking spray works better). I like to let them cool for a couple of minutes, then pop them out a bit to continue cooling by sliding a butter knife around the edges to help release.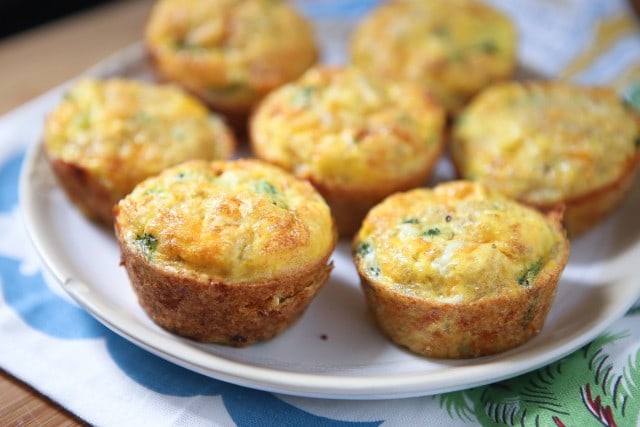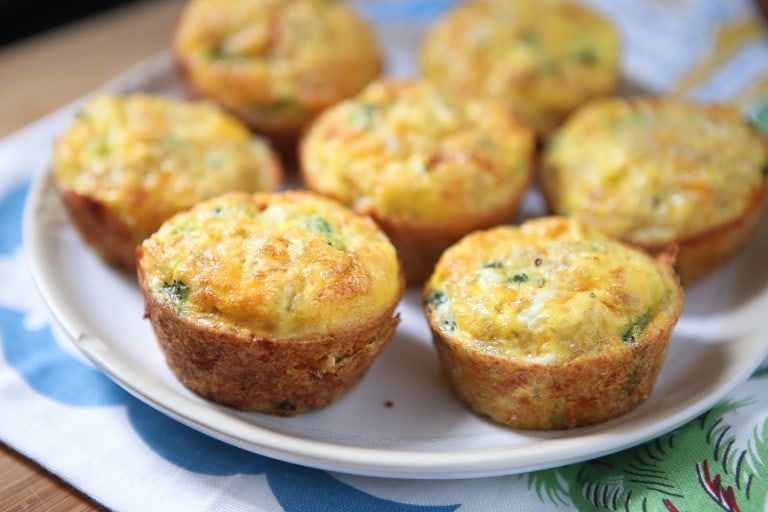 I don't know about you but I am constantly challenged with what to give my kids as snacks throughout the day. They are active kids and are always hungry! We usually opt for yogurt, cheese sticks, fruit, and pretzels, but I can tell they are getting bored. I don't make these egg muffins weekly but I'm reminded all the time that I should! I would love to hear what healthy snacks you try to offer your kids, so please share!
Have a great week!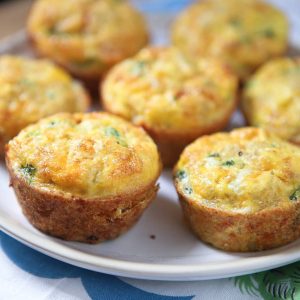 Ingredients:
1 1/2 cups cooked quinoa
1/2 sweet onion, grated
2 cups frozen broccoli florets, defrosted and roughly chopped
3/4 cup shredded cheese (I used 1/2 cup shredded sharp cheddar and 1/4 cup mozzarella)
salt and pepper
8 eggs
Directions:
Preheat oven to 400 degrees. Grease each cup of a 12 muffin pan well with cooking spray or oil.
In a large mixing bowl, combine quinoa, onion, cheese , broccoli, salt and pepper.
In a separate bowl, whisk 8 eggs together well until light and fluffy. Add eggs to bowl with quinoa, veggies and cheese and combine. Spoon evenly into each cup of muffin pan, about half to 3/4 full.
Bake for 20 minutes. Let rest for 5 minutes.
Nutritional Information (via My Fitness Pal):  111 calories / 6g fat / 7g carbohydrates / 7 g protein / 1g dietary fiber
Tools needed for this recipe:
Follow AggiesKitchen on Instagram and show us what recipes you are making from the blog! Use the hashtag #aggieskitchen - I'd love to see what you are cooking up!
Check out my Healthy Sweets and Treats Pinterest Board for more recipe inspiration:
Follow Aggie's Kitchen's board Healthy Sweets and Treats on Pinterest.