Slow Cooker Mashed Potatoes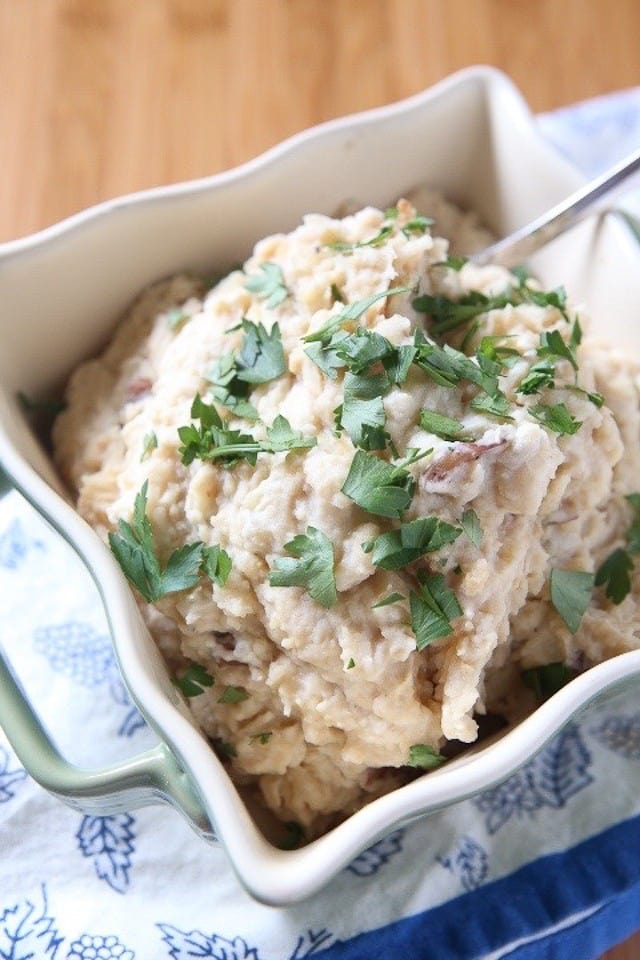 My kids don't believe me that Thansgiving is next week. Actually, they believe me now, because they looked into their school planners this weekend and saw that a 2-day school week is just around the corner. It creeps up pretty fast doesn't it?
As we were discussing our Thanksgiving plans, of course we talked about what we would be eating. I love that my kids are now old enough to really get excited about food holidays like Thanksgiving and remember traditional parts of our menu, like my family's Italian Thanksgiving Stuffing, which was the first thing they requested. The second thing they requested? Mashed potatoes. My kids love mashed potatoes so I decided to try out this Slow Cooker Mashed Potatoes recipe out on them this past weekend.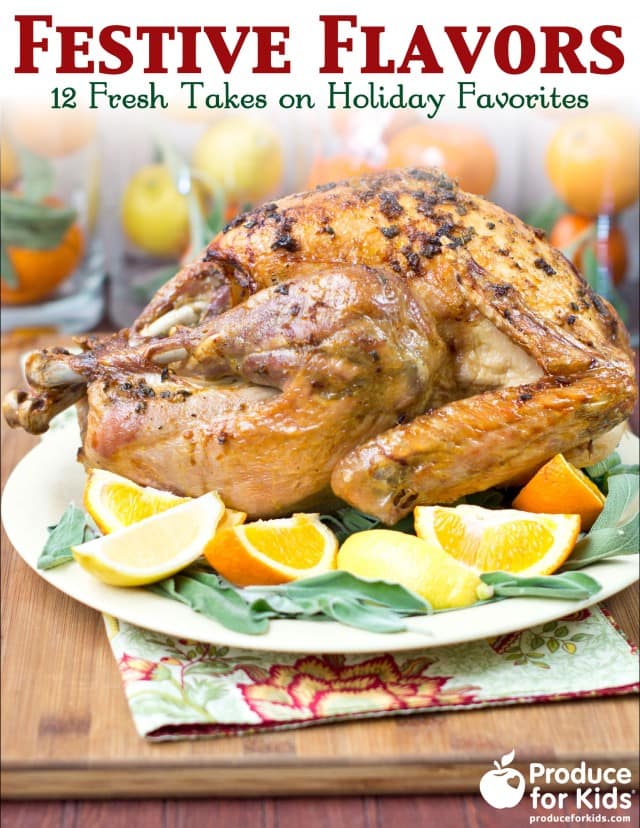 These Slow Cooker Mashed Potatoes are one of several recipes included in Produce for Kids' holiday e-cookbook, Festive Flavors. This e-cookbook is available for you to download your free copy  here on the Produce for Kids blog. It is filled with delicious holiday recipes from Sweet Potato Casserole to Creamed Spinach and Mushrooms to Cranberry Apple Crisp (I'm going to be making this one for sure!). The recipes are simple and straight-forward, and on the healthier side – without lacking in flavor.
My family can certainly vouch for these mashed potatoes, the entire batch was polished off in one day over two meals. The addition of both cauliflower and Greek yogurt along with red potatoes made them perfectly light and fluffy, yet creamy all at once. We loved them!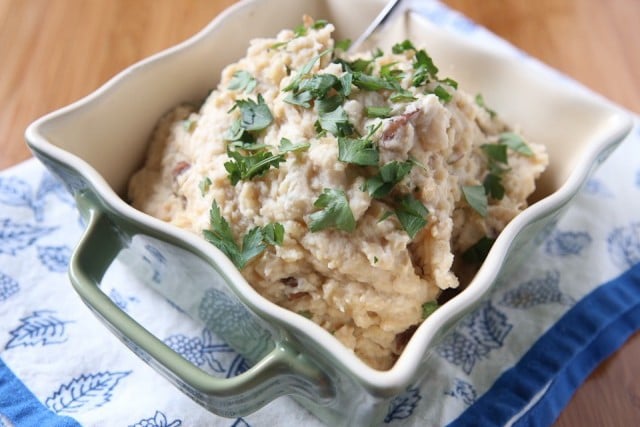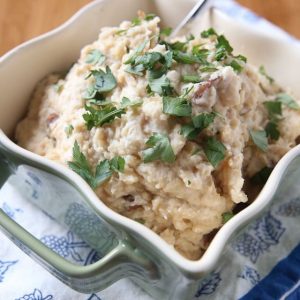 Ingredients:
1½ cups cauliflower florets
1½ lbs. red potatoes, quartered
½ sweet onion, chopped
1 garlic clove, finely chopped
1 tsp. salt
½ tsp. pepper
1 cup Greek yogurt
1 tsp. parsley, chopped
Directions:
Blend cauliflower in food processor until fine.
Add cauliflower, potatoes, onion, 1 cup water, garlic, salt and pepper to slow cooker. Cook on high 4 hours.
Mix in yogurt with hand mixer until well incorporated. Top with parsley.
Follow AggiesKitchen on Instagram and show us what recipes you are making from the blog! Use the hashtag #aggieskitchen - I'd love to see what you are cooking up!
Looking for a new slow cooker? I love my Crock-Pot with Stove-Top Browning – the stove top browning feature was a total game changer for me!
(Disclosure: I have partnered up with Produce for Kids to spread the word about their holiday e-cookbook. I have received compensation for my time, however all of my opinions are my own.)
For more Slow Cooker recipes follow along on Pinterest!
Follow Aggie's Kitchen's board Slow Cooker Goodness on Pinterest.