Slow Cooker Italian Chicken, Mushroom and Barley Soup
Slow Cooker Italian Chicken, Mushroom and Barley Soup comes together easily in your crock pot and is healthy, hearty and delicious.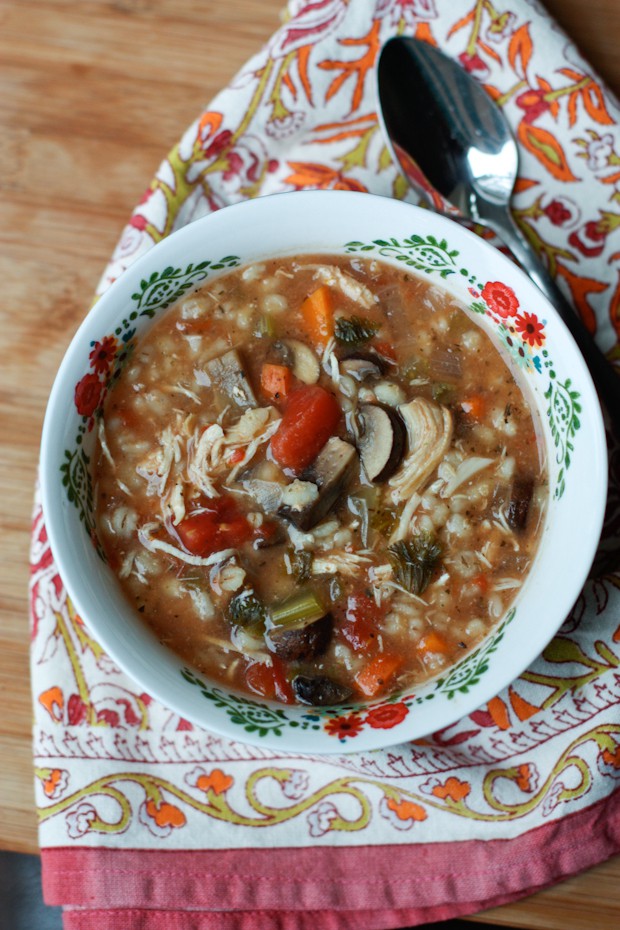 So for the last few weeks we've been hearing a lot of bird chirping and singing throughout the house. At first I just thought there were some loud birds hanging around outside the windows but I am pretty sure they are nested up at the top of our chimney. Some mornings they are seriously having a party up there. Bird noises fill up and and echo through the house and I have to say…I've been kind of liking it. It makes our home feel a little Nature Channel-ish but also very Disney-movie like. It's keeping things interesting around here.
On a slightly more serious note, a few things have crossed my mind. Are they going to stay here forever? Will we be able to light a fire when a cold front comes through? I don't want to kick them out, but one of our favorite things about our new house is the fireplace and feeling all cozy and making s'mores with it lit on a cool night. Does anyone have experience with this situation? I'd love to hear your thoughts. 🙂
Let's talk soup now.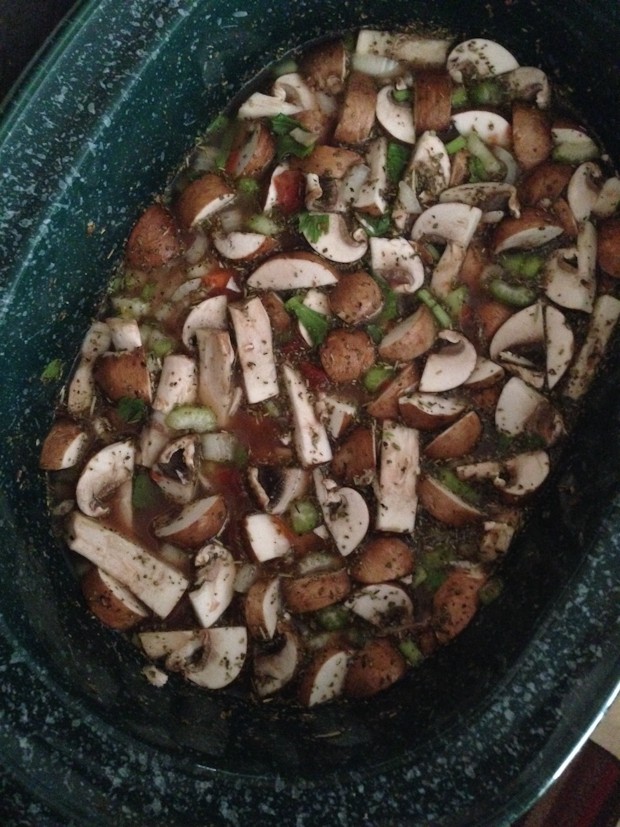 It's not a secret that I regularly make soup. I try to make soup once a week because I find it such a convenient and healthy option when it comes to quick lunches or dinners on busy school nights. This Slow Cooker Italian Chicken, Mushroom and Barley Soup was loved by my husband and kids (2 out of 3 kids that is, one cringes when I mention soup 😉 ). It's packed with hearty vegetables, shredded chicken and barley that will fill you up in the best way possible. If you're a mushroom lover like I am, then you'll especially love this one!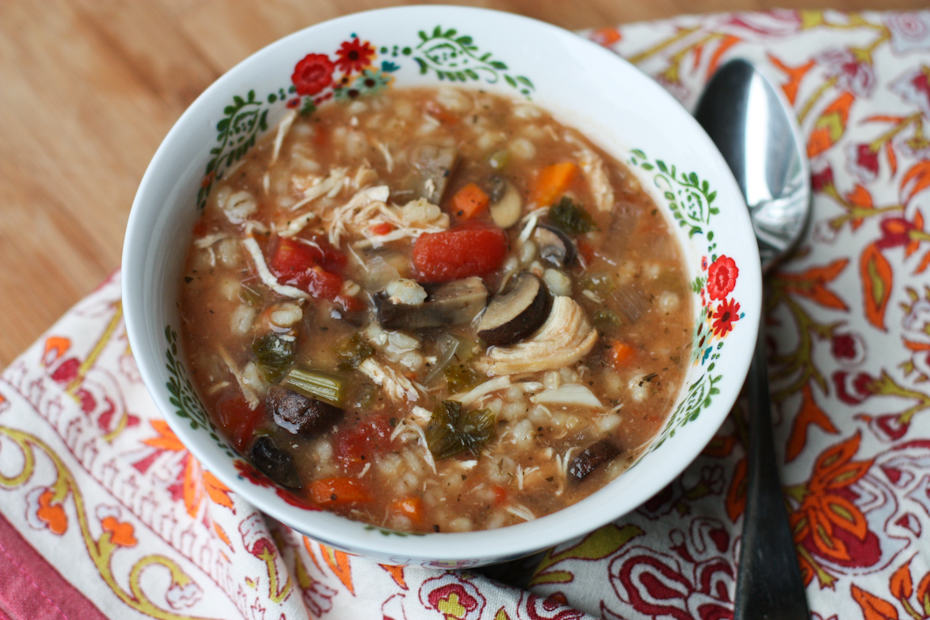 Enjoy your weekend!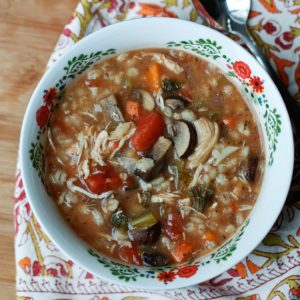 Ingredients:
1 onion, chopped
3 garlic cloves, minced
2 celery stalks, chopped
2 carrots, chopped
1 8oz container whole Baby Bella mushrooms, chopped
1 lb chicken breast
1 15 oz can diced tomatoes
1/2 cup pearled barley
4 cups chicken broth
1 1/2 tablespoons dried Italian seasoning
1/2 teaspoon kosher salt
fresh ground pepper
Directions:
Combine all ingredients into slow cooker. Cook on low for 8 hours.
Take out whole cooked chicken breasts and place on plate or cutting board and shred with 2 forks (or you can shred directly in crock pot, just be careful not to splatter and burn yourself).
Add shredded chicken back into crock pot and stir. Taste and adjust salt and pepper to taste.
Serve with freshly grated Parmesan cheese.
Follow AggiesKitchen on Instagram and show us what recipes you are making from the blog! Use the hashtag #aggieskitchen - I'd love to see what you are cooking up!
More slow cooker soups:
Slow Cooker Lentil and Quinoa Chili
Slow Cooker Chicken and White Bean Soup with Quinoa
Slow Cooker 3-Bean Pumpkin Chili
Slow Cooker Caldo de Pollo (Mexican Chicken Soup)
Slow Cooker Cabbage Soup with Tomatoes and Chicken Sausage
For more Slow Cooker recipes follow along on Pinterest. Follow Aggie's Kitchen's board Slow Cooker Goodness on Pinterest.