Minestrone Soup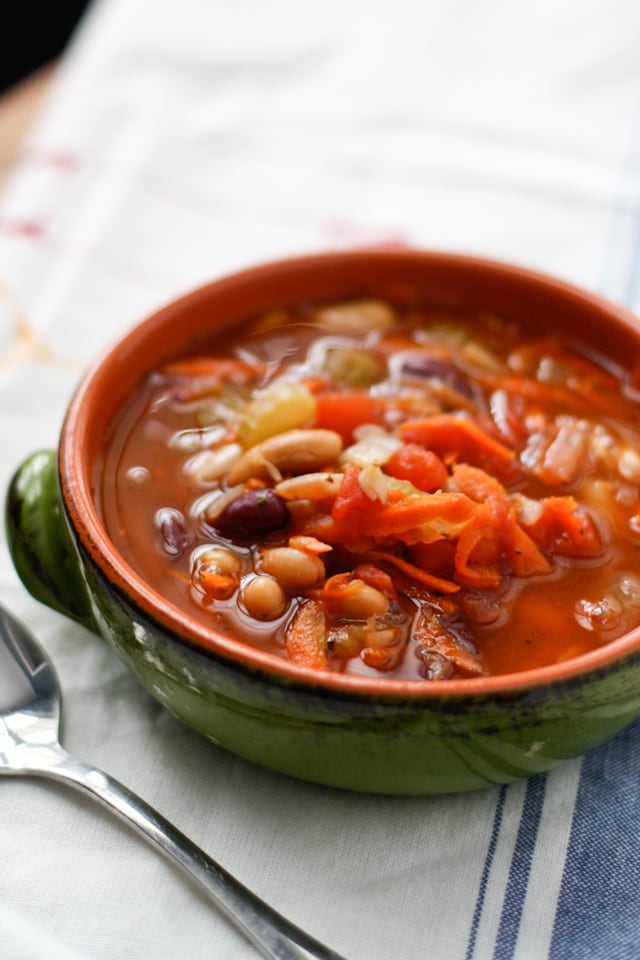 Is everyone ready for a bit of a detox this week or what? I enjoyed every bite of my long holiday weekend but I am so ready to feed my body better and move it more this week, that's for sure. Our Thanksgiving was full of delicious food (plus a few days after), and I don't really feel like I over did it for the most part – except for in the dessert category. Whoa. I'm disturbed by the amount of pie that has been consumed in my house over the last few days. I don't normally go crazy over sweets, but pie, I really do love pie. I had so many different kinds of pies tempting me this weekend…well, let's say I've had enough pie for a while. No more pie please.
Let's have soup instead. Lots of soup. I made this soup a couple of weeks ago when I was feeling under the weather and ate it for days. I stuck a little in the freezer and am so glad I did because it's coming out this week to help me get back on track. Though, I could easily make another pot, it's easy enough and all of it's ingredients are staples and can be most likely be found in any kitchen.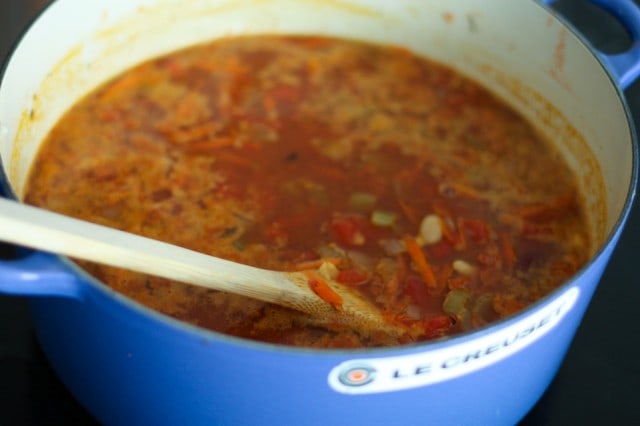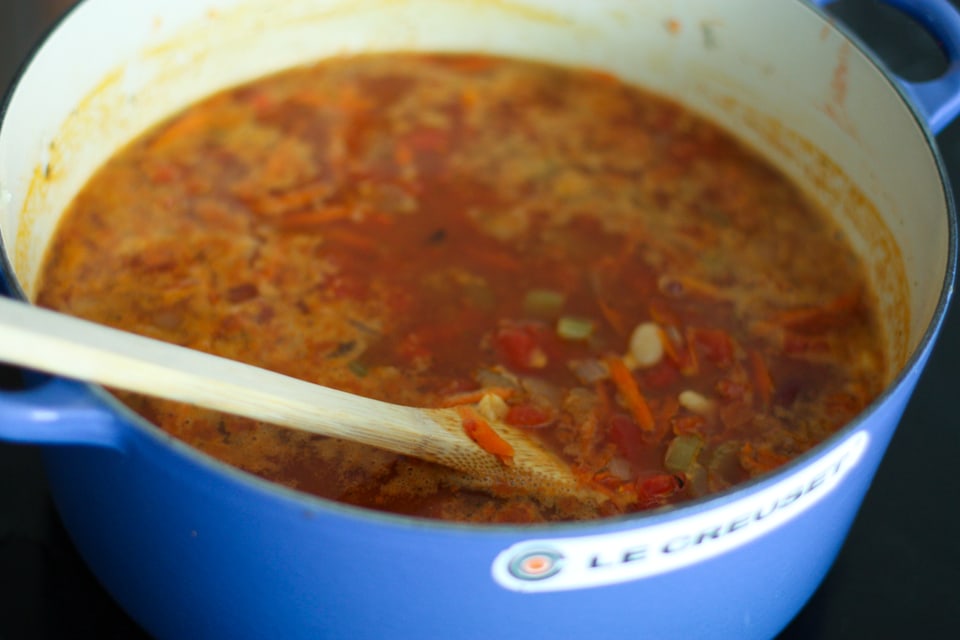 Minestrone soup is classic, and one of the healthiest soups you can make for yourself and your family. It's filled with vegetables (carrots, celery, onion and tomatoes) and beans. You can add some pasta too if you'd like, but I chose not to in this recipe. Whole wheat orzo or spaghetti pieces would be a great addition to this soup.
The best way to bounce back from a few days of indulging is by getting yourself back on track with as many clean and healthy meals as possible (starting with breakfast – I'm on a Cinnamon Pear Green Smoothie kick again), and making a pot of soup like this one to have waiting for you at lunch and/or dinner definitely helps.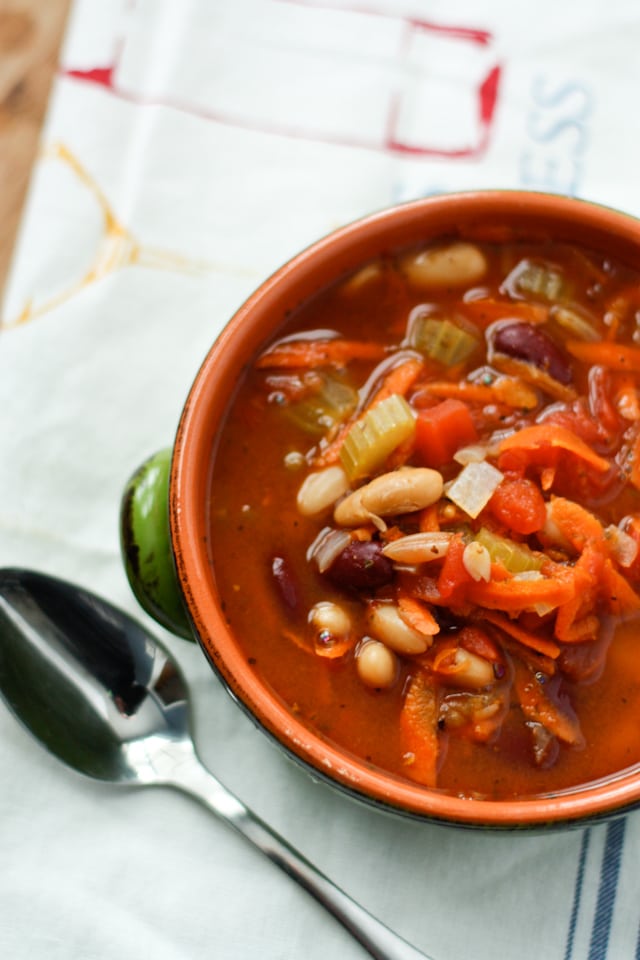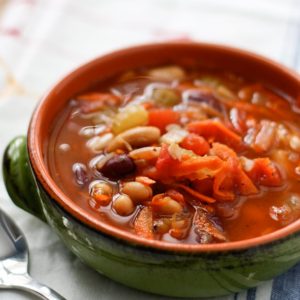 Ingredients:
1 tablespoon olive oil
4 cloves garlic, smashed and minced
1 large sweet onion, chopped
3 carrots, shredded
2 celery, chopped
1 15 oz can Bush's kidney beans (with liquid)
1 15 oz can Bush's cannelinni beans (with liquid)
2 15 oz cans petite diced tomatoes
2 tablespoon Italian seasoning
4 cups low sodium chicken or vegetable broth
Directions:
Heat oil in a large, heavy soup pot over medium heat. Add garlic and onions to oil and cook for 1-2 minutes, until slightly softened. Add carrots and celery to garlic and onions and season with salt and pepper. Let cook for about 5 minutes until vegetables start to soften.
Add both cans of beans (with liquid), tomatoes, Italian seasoning and broth to pot. Bring to a boil, then let simmer covered for 25-30 minutes. Taste for salt and pepper and add if necessary. Serve with freshly grated Parmesan cheese.
Follow AggiesKitchen on Instagram and show us what recipes you are making from the blog! Use the hashtag #aggieskitchen - I'd love to see what you are cooking up!
If you read this blog regularly then you know how I feel about soup. In case you missed it here are my 6 favorite healthy soup recipes I posted recently. Feel good food! Have a great week!
For more soup recipes check out my Pinterest board. Follow Aggie's Kitchen's board Soup, Stew and Chili Recipes on Pinterest.