Fresh Fig, Goat Cheese, Honey, and Almond Panini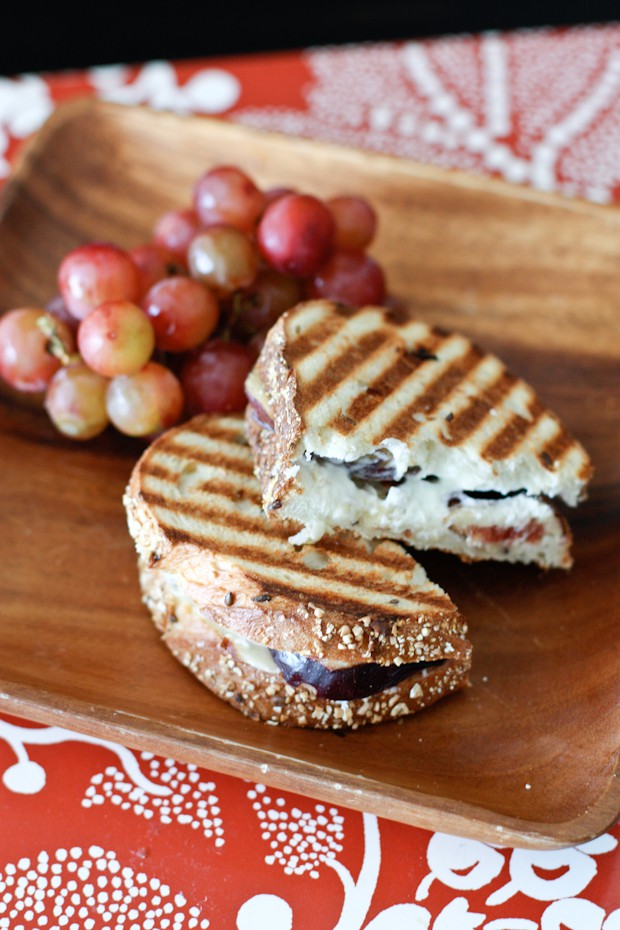 What a mouthful of a title right? I just didn't know what else to call it honestly, and I didn't want to miss a thing when I told you what it was.
I hold fresh figs near and dear to my heart. If you are Italian, and have an Italian grandpa, then maybe you can relate. I grew up with major fig trees in my back yard. Like major. I remember them in our yard when we lived up in New York and I remember even more in our yards (my parents' and my grandparents' yards) here in Florida. Picking a warm fresh fig off the tree, peeling it gently and eating it right there barefoot in the grass was an everyday thing for me. I don't remember my family making anything fancy with figs, basically just eating them pure and simple as they were. They were so sweet – like nature's candy!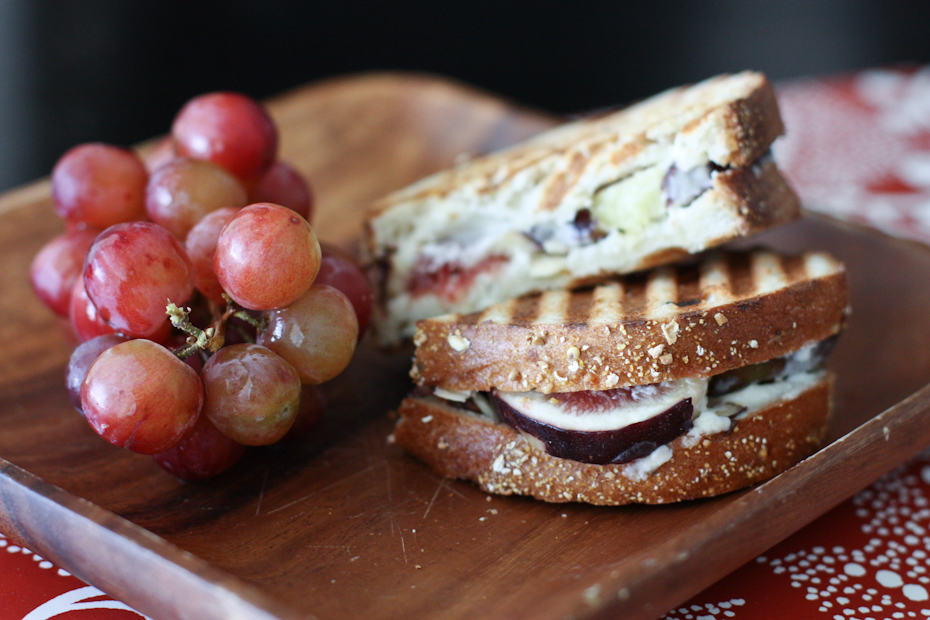 Since I don't live as close to my family as I used to, I really miss out on the figs. It makes me sad! The last couple of years I have actually started purchasing them from my grocery store (skeptically) when they are in season and on buy one get one sale. I've learned that I love the Brown Turkey ones the best. They aren't my grandpa's figs, but they will do.
This little sandwich is something my grandpa would never think to make with his figs – I am not really sure he's ever tried goat cheese honestly. I have a feeling he would love it, because really – what's not to love about a crispy almond panini filled with tangy goat cheese, a drizzle of honey, crunchy almonds and sweet sliced fresh figs. Oh my…this is truly one of my most favorite things to eat right now (well this and this avocado-feta toast too)!! And I can't help but imagine that this little sandwich would go perfectly with a crisp glass of Pinot Grigio…in fact, I highly recommend you cook up a few paninis, slice them up and serve them as appetizers at your next wine happy hour with some friends. At least that's what I would do. 🙂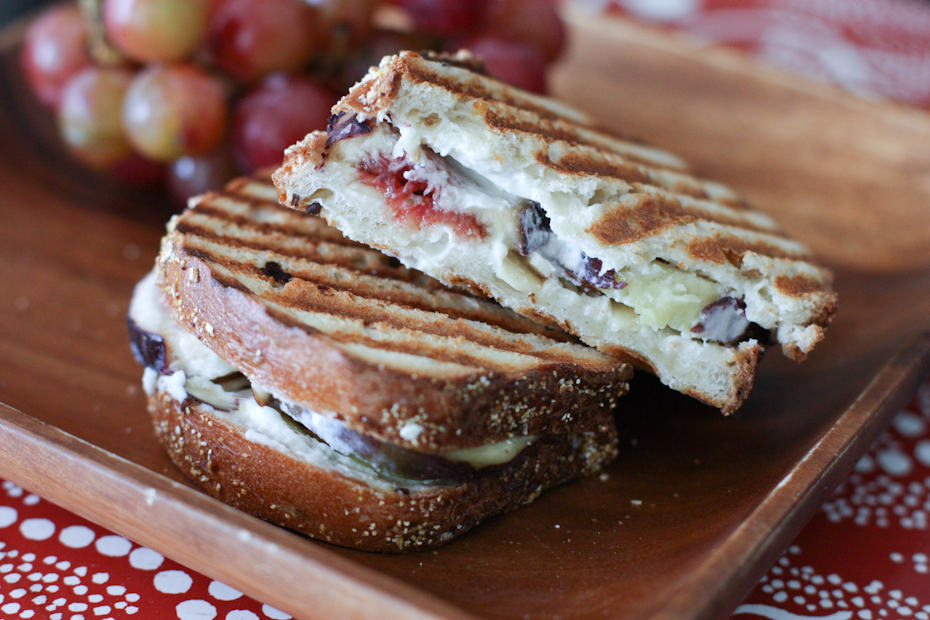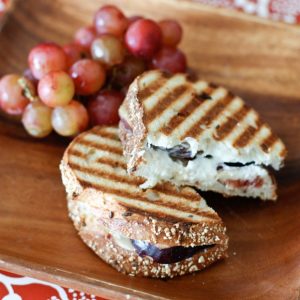 Ingredients:
2 slices multi grain bread
1 - 2 ounces goat cheese
1 heaping tablespoon sliced almonds
1 teaspoon honey
sliced fresh figs (1 or 2 depending on size)
Directions:
In a small bowl, combine goat cheese, honey and almonds into a spread. Spread evenly on both sides of sliced bread, then add your sliced figs in center to make a sandwich.
Place in panini press (or under a heavy weight in a heated skillet) and cook until toasted and cheese is melted.
Follow AggiesKitchen on Instagram and show us what recipes you are making from the blog! Use the hashtag #aggieskitchen - I'd love to see what you are cooking up!