Feeling Dippy? Hot Black Bean Fiesta Dip (plus a few more dips to snack on while watching college football this weekend)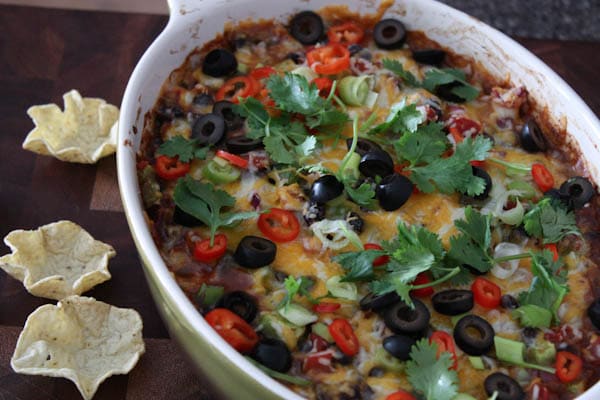 I don't know about you but it's feeling a little like Christmas this weekend. It snuck up on me, but it's definitely here. And we are excited!!!
Hello college football weekend!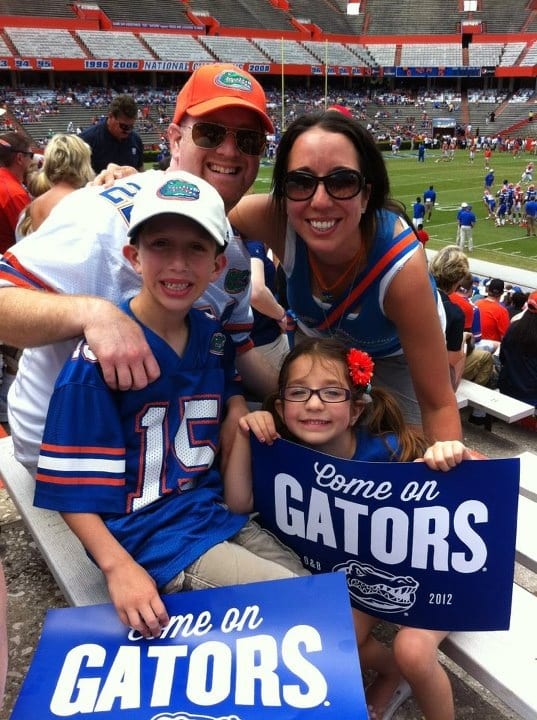 What makes this season even more exciting for our family is that one of our very own is actually on that field – our nephew (#53!!) walked onto the team this year and we got word that he may be suiting up for this weekend's game. After living and breathing Gator Football for the last 15+ years of my life, you can say that yes, this is kind of a big deal for our family.
All week I've been thinking about game day food. It's one of my favorite "meals" to plan for and I usually opt for something more on the snacky side…like a good dip. Dips are easy to make, and very portable to so perfect if you've got plans to watch the game elsewhere. I've made this dip a gazillion times, and it gets gobbled up instantly. It's easy, no fuss and liked by all. It's a winner.
Now go get your dip on … and GO GATORS! 😉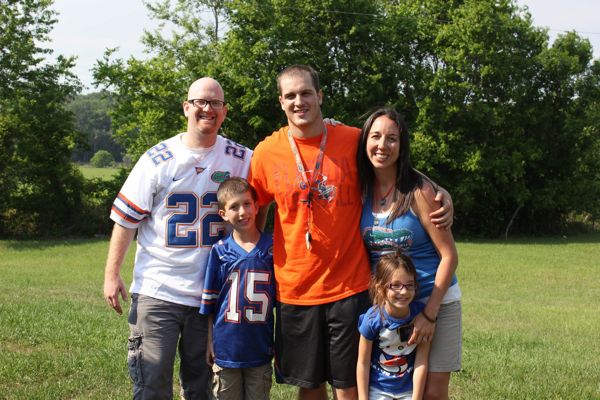 Oh and all that game day food thinking was for nothing, late last night we decided to surprise the kids and bought tickets to Saturday's game! We. Are. Excited.
Have a great weekend!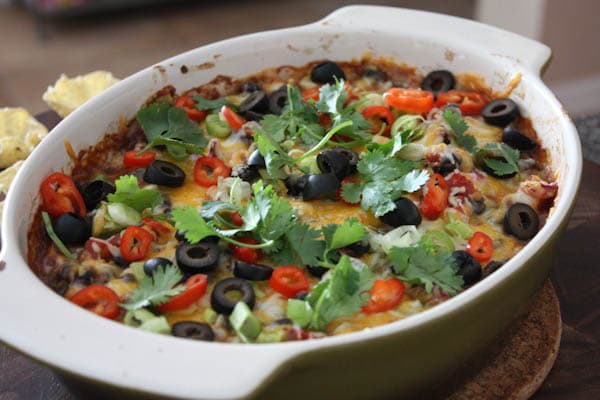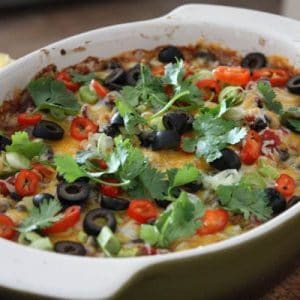 Ingredients:
1 15 oz can black beans, rinsed and drained (I use Bush's Black Beans)
1 15 oz can diced tomatoes, Mexican variety, slightly drained
1 red or green bell pepper, chopped
2 teaspoons chili powder
1 teaspoon cumin
1/2 teaspoon garlic powder
pinch salt and pepper to taste
2 cups shredded Mexican cheese blend
Toppings:
fresh cilantro
fresh sliced jalapenos
sliced black black olives
Directions:
Preheat oven to 375 degrees.
Combine black beans, tomatoes, peppers, seasonings and 1/2 cup of the shredded cheese in a large bowl. Pour bean mixture into a large (I used 8x8) baking dish. Top with remaining 1 1/2 cups cheese and place in oven.
Bake for about 20-25 minutes until dip is bubbly and cheese has melted. Pull dip out of oven and top with fresh cilantro, sliced jalapenos and sliced black olives. Serve with your favorite tortilla chips.
Follow AggiesKitchen on Instagram and show us what recipes you are making from the blog! Use the hashtag #aggieskitchen - I'd love to see what you are cooking up!
Need a few more dip ideas for this weekend?
Amy's Hot Layered Black Bean Dip
Hot and Cheesy Black Eyed Pea Dip
Barefoot Contessa's Pan Fried Onion Dip
Buffalo Chicken Dip from Baked By Rachel
Hot Sweet Onion Dip from Closet Cooking
Layered Pizza Dip from Fake Ginger
Spinach and Artichoke Dip from Mommie Cooks
Smoky Jalapeno and Tomato Cream Cheese Dip from Cookin' Canuck
Crab Rangoon Dip from Bake Your Day
Pizza Dip from Closet Cooking
Texas Caviar Bean Dip from Reluctant Entertainer
Queso Dip from Two Peas and Their Pod