Easy Weeknight Meal: Cheese Quesadillas with Pintos & Peppers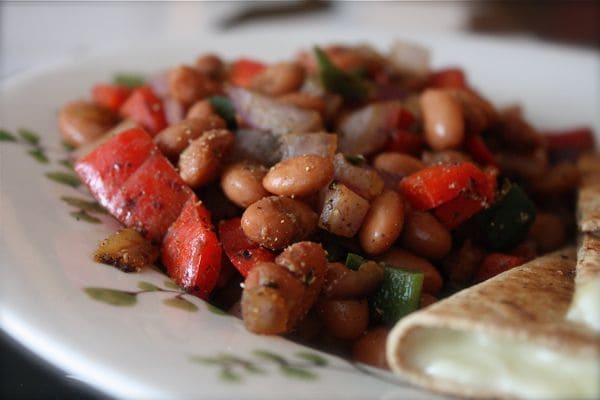 I'm here! I'm here! I swear I haven't dropped off the face of the Earth.
But I have been riding horses…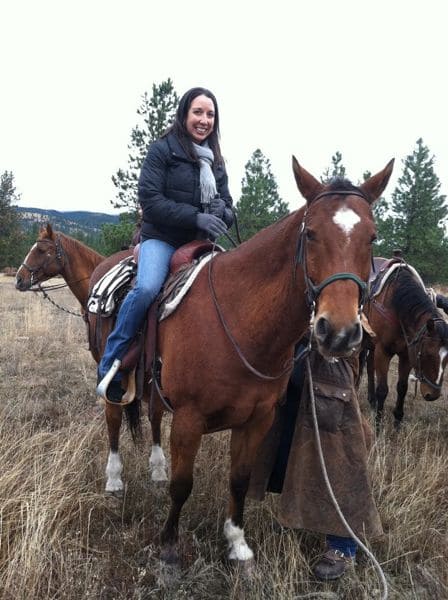 I just got back from a pretty cool trip to Montana to cook alongside Connie Guttersen, Jeffrey Saad, some of my favorite blogger friends and some peeps from Bush's Beans. Not only did I get to ride horses and enjoy the breathtaking scenery of Montana…I got to COOK. And when I say cook, I mean I got to cook in peace…with no rushing, no kids screaming in the background, and no complaining. I think if you are a mom you probably get what I'm saying right now.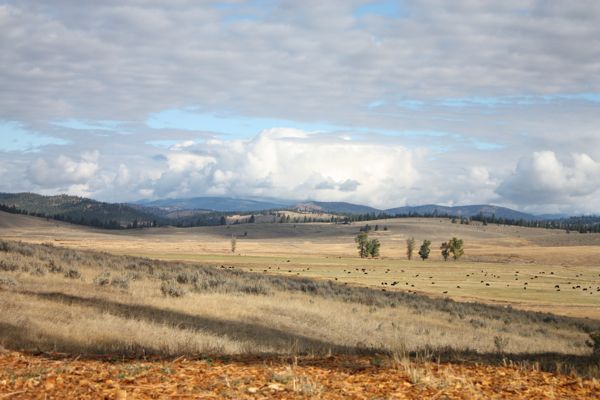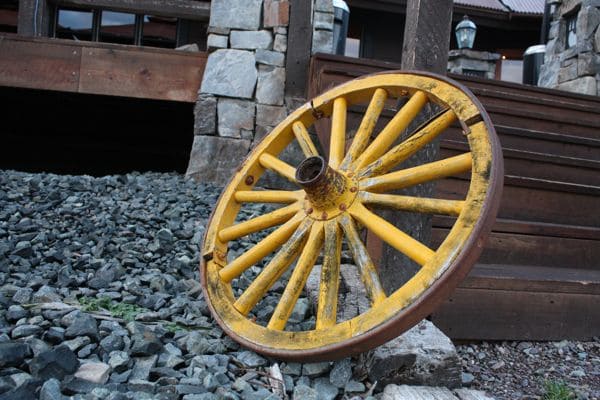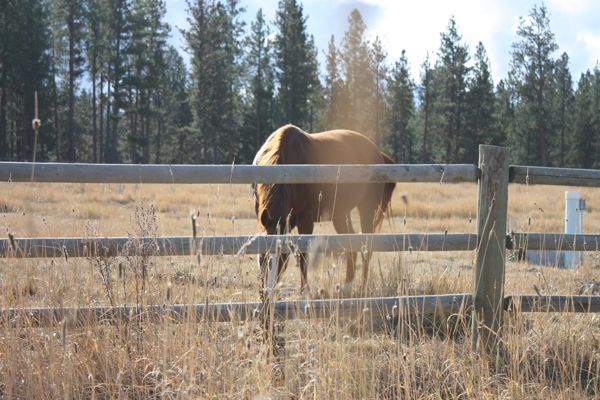 We spent our entire time at Paws Up, an absolutely fantastically gorgeous ranch in Montana. Talk about wide open spaces. We stayed in the cabins and cooked on the grounds in one of their kitchens as well as in the great outdoors at one of their 'camps'. I honestly was ready to apply for a job washing dishes in their restaurant just so I could stay there.

So anyway…needless to say, this cooking adventure was pretty inspiring in more ways than one. We made some pretty tasty stuff and ate almost the entire time. I have so many new recipes to share with you bean lovers out there (I know there are lots of you). In the meantime, here's a quick and easy one to hold you over until I get myself situated again.
You know beans are considered a vegetable right? So they make the perfect side dish in my opinion. Especially when you don't have a whole lot of time. I love making beans this way when my brain is fried on a Wednesday night and I have nothing planned for dinner. Enjoy this simple (and pretty healthy!) Cheese Quesadillas with Pintos and Peppers meal on your busiest of nights!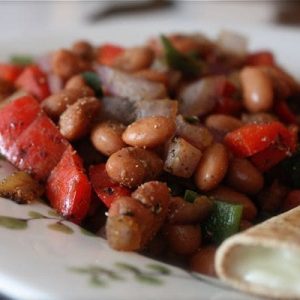 Ingredients:
1 can of Bush's Pinto Beans, rinsed and drained
1 or 2 peppers of your choice, chopped (I like using red bell and poblanos, but use whatever you have on hand!)
1/2 large red onion, chopped
pinch of chili powder
pinch of cumin
salt and pepper to taste
olive oil
For the quesadillas:
4 whole wheat flour tortillas
1 cup shredded cheese of choice
Directions:
Heat olive oil to a medium skillet. Add onion to pan and cook 2-3 minutes until soft and fragrant. Add peppers to pan, season well. Cook peppers for about 8-10 minutes until they are soft. Add beans to skillet and gently toss to combine and heat through. Taste for seasoning and adjust.
To make quesadillas, place tortilla in a dry skillet over medium heat. Spread 1/4 cup of shredded cheese over half of tortilla. Fold tortilla and let cook for about 1 minute. Carefully flip and cook up other side from 1-2 minutes until browned and cheese is melted. Repeat for all 4 quesadillas.
Follow AggiesKitchen on Instagram and show us what recipes you are making from the blog! Use the hashtag #aggieskitchen - I'd love to see what you are cooking up!
Enjoy stories and recipes from other bloggers that spent time Bush's Beans and me:
Reluctant Entertainer: The Table Experience
Dine & Dish: Room To Breathe {Recipe: Red Beans & Rice}
Good Life Eats: Wild Mushroom and White Bean Tart [giveaway]