Easy Side Dish: Jicama, Mango and Carrot Salad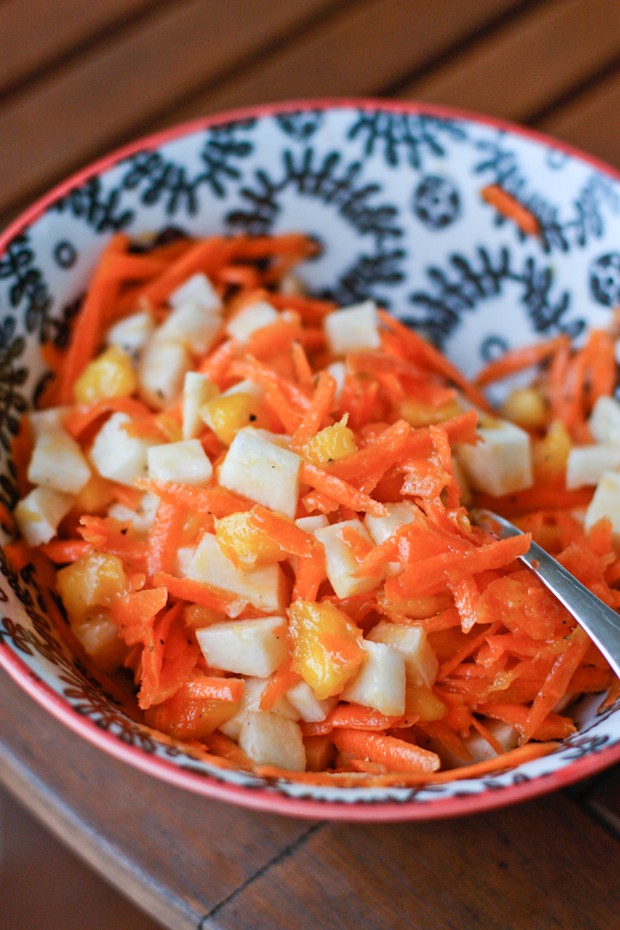 Did all the moms out there have a great Mother's Day? I know I did. My husband and kids treated me with a relaxing day that started with a delicious French toast and fresh fruit breakfast. The rest of the day was very low key and poolside, my favorite kind. I actually got a ton of reading in, which is what I was hoping for, finally finishing up a book I had been reading for a couple of weeks and starting up a new one. And I didn't have to wash one dish all day. 😉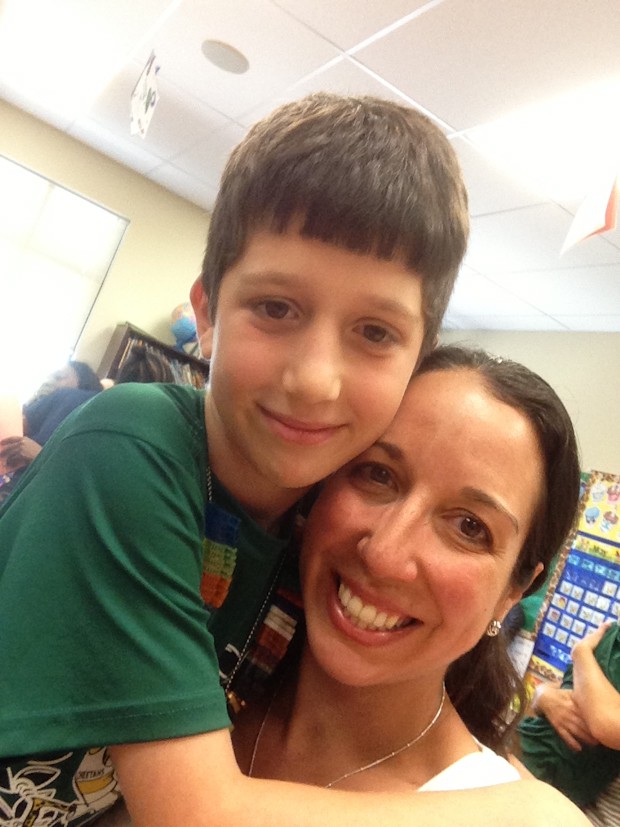 (me with the little guy who first made me a Mom…at his 2nd grade class's Mother's Day Muffin Breakfast on Friday – it was honestly the sweetest thing ever)
I almost didn't post this recipe for you, because it's embarrassingly simple. For me, "simple" seems to be becoming a reoccurring theme in the kitchen – and really, sometimes it's hard to mess up simple when you have good fresh ingredients like this. Let's face it, that kind of simple just tastes GOOD.
I had a pile of produce that had to be used up the other night. When I mean pile, I mean random stuff like a whole jicama, some carrots, a mango and limes. There were probably a few other friends in this random pile, but these guys jumped out at me when I was struggling with what to put on the side of some bean and cheese quesadillas I was making for dinner. Well, the answer was right in front of me – and this fresh little salad happened.
I think you'll love it.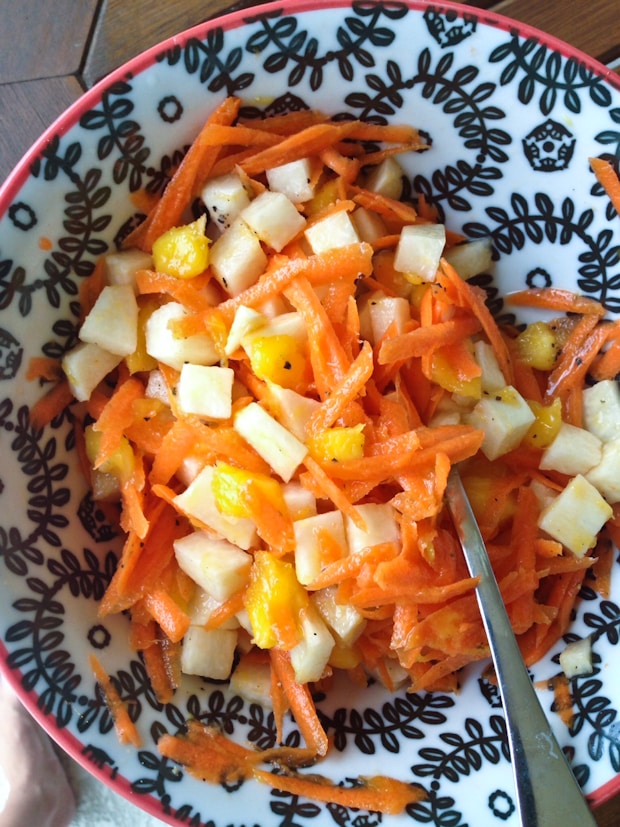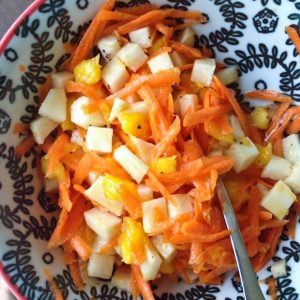 Ingredients:
1/2 jicama, peeled and diced
1 mango, diced
1-2 carrots (depending on size, mine was huge), shredded
juice of one lime
1 tablespoon light oil (I used grapeseed oil)
1 tablespoon honey
salt and pepper, to taste
Directions:
Combine jicama, mango and carrots in a bowl.
In a small bowl, whisk together the lime juice, oil and honey. Pour over salad and gently toss. Add a pinch of salt and pepper and taste for seasoning.
Follow AggiesKitchen on Instagram and show us what recipes you are making from the blog! Use the hashtag #aggieskitchen - I'd love to see what you are cooking up!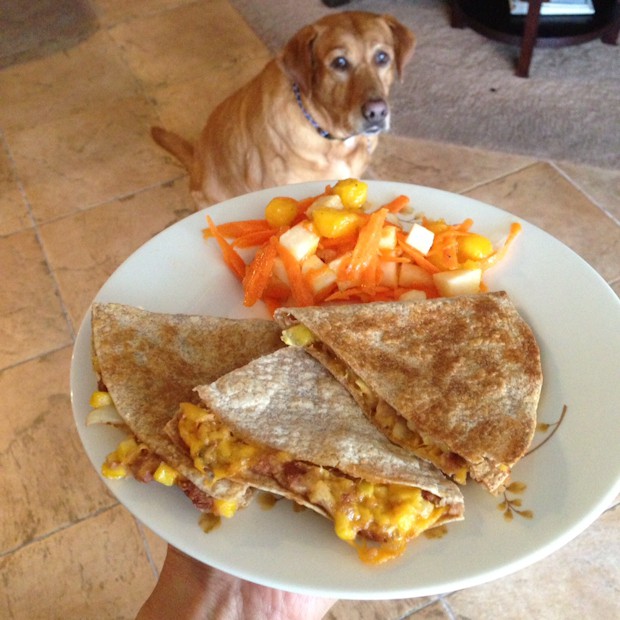 My sweet Amber happened to insert herself into this picture I took of our dinner on Instagram. She cracks me up. Don't feel too sorry for her – she's fed very well 😉
More easy side dishes from me to you:
Herbed Wild Rice Salad with Toasted Pine Nuts
Roasted Red Potatoes with Smoked Paprika
Follow Aggie's Kitchen's board Aggie's Kitchen Recipes on Pinterest.