Almond Peach Kefir Smoothie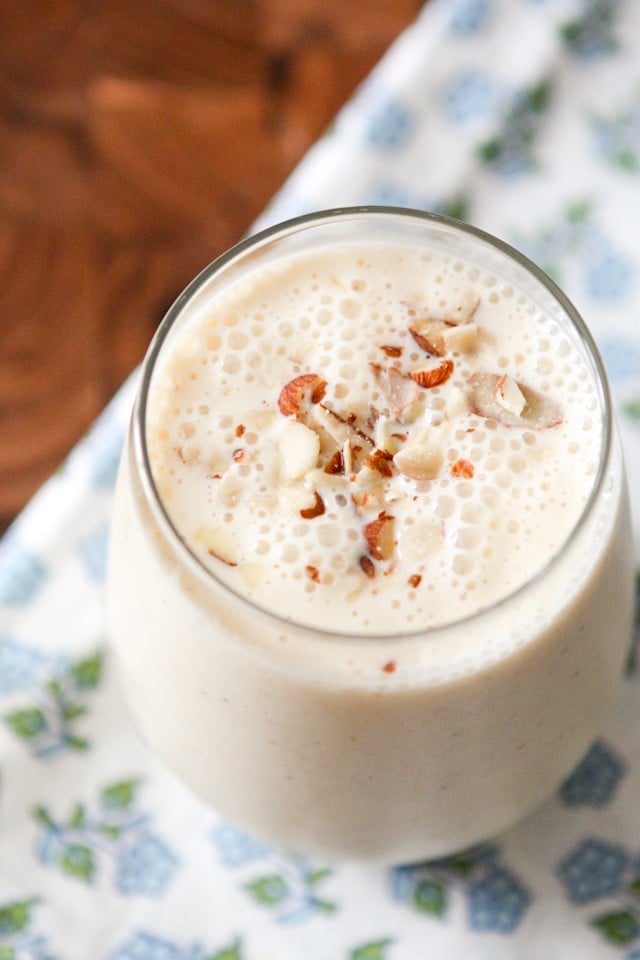 So lately, not only am I trying to get back into the salad, I'm trying to get back into the smoothie. Smoothies are an awesome way to get in some fruits (and sometimes vegetables), protein and other good for you nutrition like calcium. Like salads, it's easy to get into a smoothie rut – but so easy to get out of it too especially if you start to play around with ingredients and flavor combos.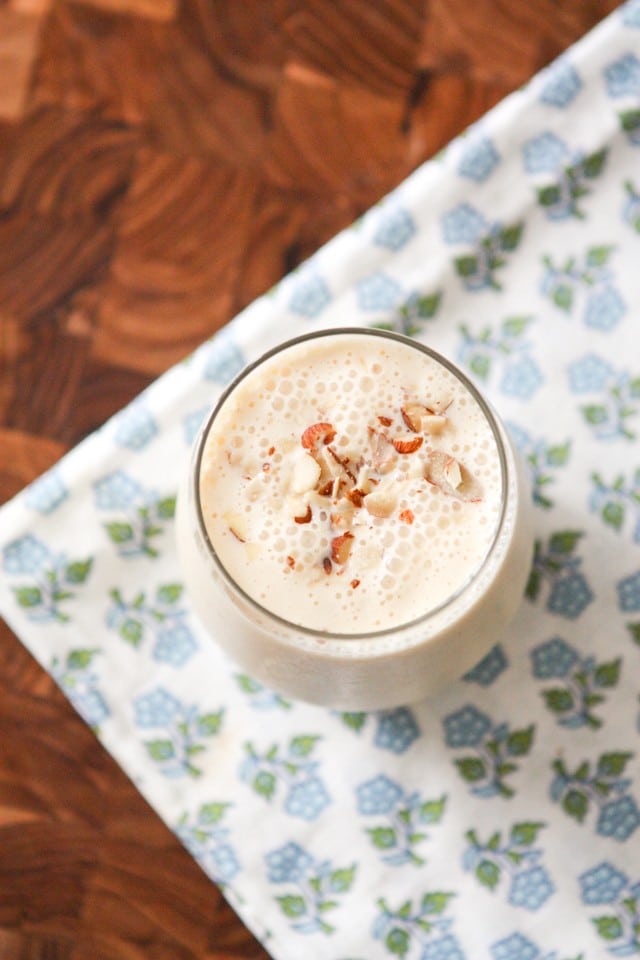 I picked up some plain kefir last week and knew I wanted to make smoothies with it. If you aren't familiar with kefir, it is very similar to yogurt (more liquid form), and can be found in the dairy aisle near the milks. It is high in protein and is a probiotic and if you use the plain version it is lower in sugar. It has a pretty tart flavor, like tart plain Greek yogurt, so if you are into the tart flavors at your fro yo shop then you will probably love how kefir tastes. Of course, you can add your sweetener of choice to your smoothie as well. I love the tart clean flavor of plain kefir so for me it's a perfect base for smoothies like this Almond Peach Smoothie. I was introduced to kefir a few years back when I followed the 17 Day Diet, and use it in smoothies (like this Fruity Kefir Smoothie) pretty often.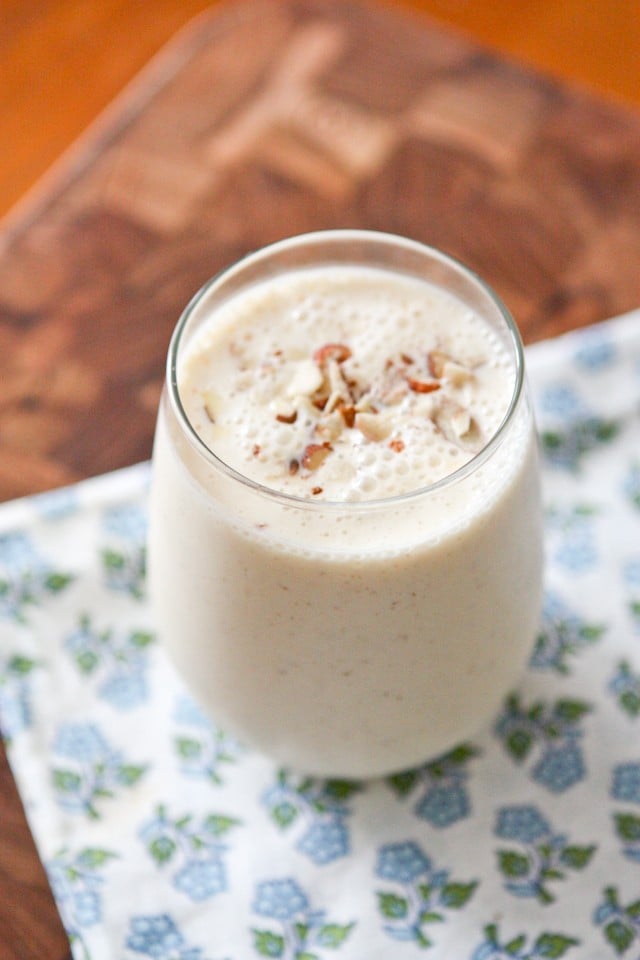 I'd love to hear what your favorite smoothie blends are…leave a comment and share your favorite (or latest) way to make a smoothie! It's always great to get new ideas.
Have a great week!!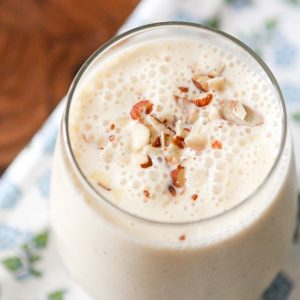 Ingredients:
1 cup plain kefir
1/2 cup frozen peaches
1/2 banana
2 tablespoons sliced almonds
Directions:
Place all ingredients into blender. Blend until smooth and serve immediately.
If your blender is not powerful enough to handle frozen fruit, let your ingredients sit in the blender canister for a few minutes until the peaches start to defrost and soften.
Follow AggiesKitchen on Instagram and show us what recipes you are making from the blog! Use the hashtag #aggieskitchen - I'd love to see what you are cooking up!
More smoothies for you to try:
You Are My Sunshine Smoothie (my daughter's favorite!)
Salted Chocolate Oatmeal Smoothie from The Lemon Bowl
Pina Banana Colada Smoothie from Skinnytaste
Mint Chocolate Green Smoothie from Food, Faith, Fitness
and you can find more on my Smoothie and Fresh Juice Love Pinterest board!
---
Are you following me on Instagram, Twitter, Facebook and Pinterest? Thanks for being here today – if you'd like to subscribe to Aggie's Kitchen and have each post delivered straight to your e-mail box, then please add your email here. Happy cooking!