Surprise! Welcoming a new Pea to the Pod…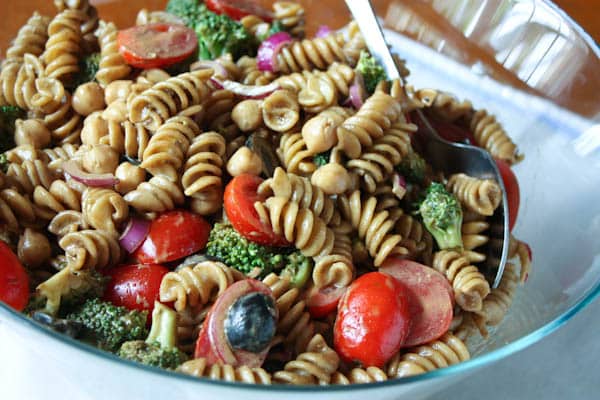 Don't get all crazy now…that Pea does not belong to me. I know my mom and mom-in-law just got all kinds of excited. They probably aren't even reading the rest of this right now…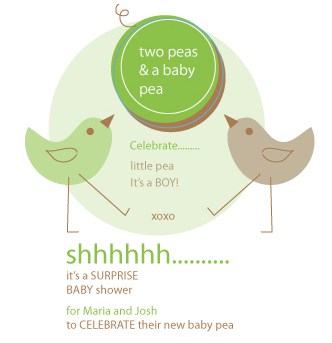 That Pea belongs to a special someone else…someone a group of food blogger buddies are virtually celebrating today with a surprise Baby Shower….SURPRISE Maria!!  Are you feeling the Love?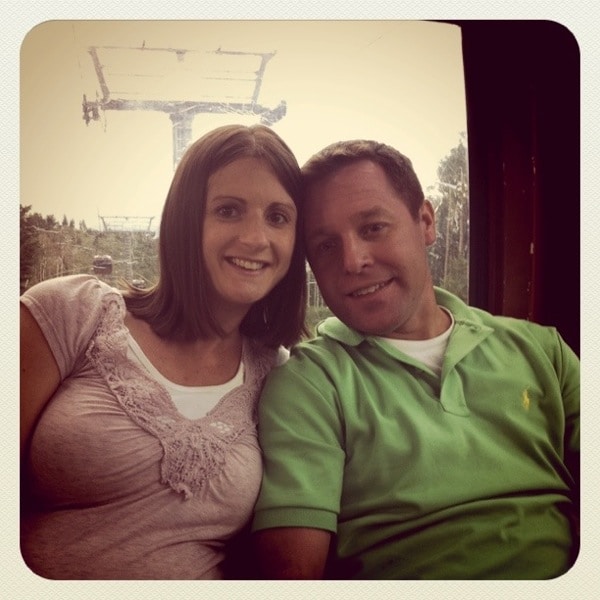 For those of you who don't know….Maria and her sweet husband Josh are expecting their 1st baby, a baby boy, and he's due next month…just around the corner!
Some of you may already know Maria from her delicious blog Two Peas and Their Pod. Maria and I have been friends pretty much since we both started blogging….around the same time in 2008. I love this girl. I have been lucky to have been able to visit with her the last two summers in her part of the country, Salt Lake City, and can't wait till the next time we have the opportunity to spend time again. Her and Josh are some of the nicest people I've ever met and I'm just over the moon excited to see them as parents. Don't get me all teary now…I just love babies.
Let's talk about this party instead. And with this party comes lots of cute stuff…and lots of good food.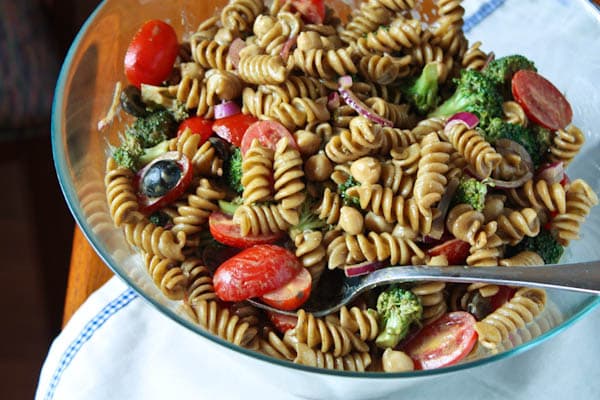 I decided to bring something I always look for at a party…a good pasta salad. I've been making this Pasta Salad with Balsamic Basil Vinaigrette forever and it has always been a hit at get-togethers. What's special about this salad is the dressing…oh how I love this dressing. It's simple, its fresh and it goes perfectly with pasta and fresh veggies.
I make this pasta with whole wheat rotini, fresh veggies and chickpeas. The dressing is a perfect blend of balsamic vinegar, olive oil, garlic, dijon and lots of fresh basil. Yep…the basil is what makes this dressing so good.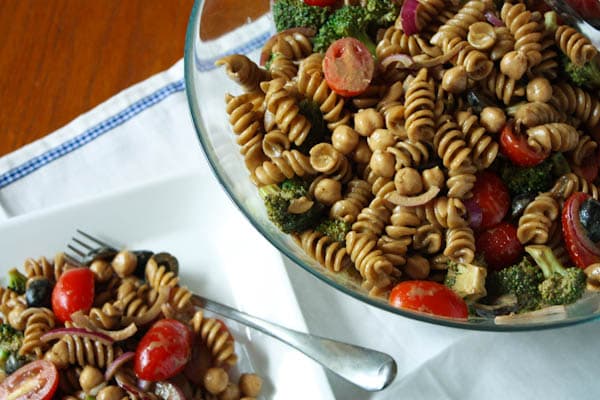 Enjoy this Pasta Salad with Balsamic Basil Vinaigrette recipe and all the other crafts and yummy food from the rest of the gang! Stop by and say hi to them and of course Maria!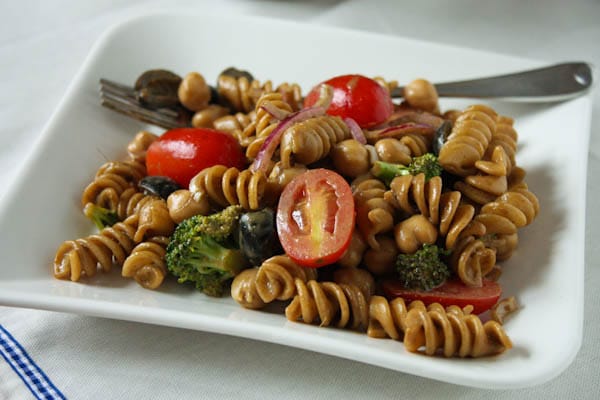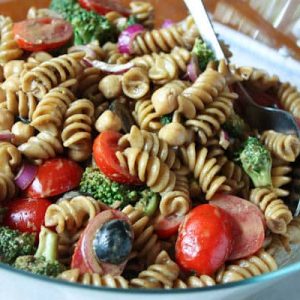 Ingredients:
1 box whole wheat rotini pasta (whole wheat is totally optional)
1 pint grape tomatoes, halved
2 cups fresh broccoli florets, cut in small florets
1 small red onion, quartered and sliced thin
1 cup black or kalamata olives, halved
1 can garbanzo beans, rinsed and drained (I prefer Bush's Beans garbanzos)
good pinch of course salt and fresh ground pepper, to taste
grated Parmesan cheese, for serving


For Dressing:

3/4 cup balsamic vinegar
3/4 cup olive oil
1 teaspoon Dijon mustard
1 garlic clove
good pinch of coarse salt and fresh ground pepper
big handful of fresh basil leaves
Directions:
Cook pasta according to directions.
Place broccoli florets in a colander. When pasta is ready to drain pour over broccoli florets. Drain well and put in large bowl. Set aside and let cool.
In the meantime, make your dressing by adding all ingredients to a blender or food processor. Process ingredients for about 30 seconds until well blended and emulsified.
Add 1/4 of dressing to pasta and broccoli and gently toss. Once combined add the tomatoes, onions, beans and olives to pasta salad along with more dressing. Do not use all of dressing, save some for right before serving because pasta salad will soak up most of dressing and may dry out a bit. Refrigerate for at least 2 hours before serving. Add additional dressing as desired and gently toss salad before serving. Taste for salt and pepper, I usually add a good pinch of both before serving. Serve with bowl of grated Parmesan cheese for garnish.
Follow AggiesKitchen on Instagram and show us what recipes you are making from the blog! Use the hashtag #aggieskitchen - I'd love to see what you are cooking up!
Maria and Josh…we love you guys and are so looking forward to meeting the third Pea!! Congratulations and Best Wishes!! xoxo
Crafts
Wenderly – Handmade Sweet Pea Cards
Our Best Bites – How To: Make a Diaper Cake Centerpiece
Drinks
Simple Bites – Lemon Balm infused Lemonade
Ingredients, Inc. – Healthy Fruit Punch
Food for My Family – Lemongrass Soda
Heather's Dish – Mixed Fruit Punch
She Wears Many Hats – Mini Pistachio Smoothies
Georgia Pelligrini – Watermelon Aqua Fresca
Bites
With Style and Grace – Truffle Popcorn
Family Fresh Cooking – Baby Peas & Cheese Frittata
Barbara Bakes – Creamy Orange Fruit Dip and Fruit
Reluctant Entertainer – Nutella Berry Bruschetta
Sweets
Dorie Greenspan – French Lemon Cream Tart
TidyMom – Blue and Chocolate Cake Balls
i am baker – Baby Pea Baby Shower Cake
Brown Eyed Baker – Pavlova
Picky Palate – Chocolate Chip Oatmeal Cookie Sandwich
What's Gaby Cooking – Coconut Cupcakes with Cream Cheese Icing
Cookin' Canuck – Nutella & Cream Cheese Swirled Blondies
Kevin and Amanda – Baby Blue Chocolate Chip Oatmeal Cookie Cups
Sweetopia – Decorated Sugar Cookies
Mountain Mama Cooks – Lavender Shortbread Cookies
Sweetapolita – Little Pea Sugar Cookie Pops
Bake at 350 – Petit Fours with fondant pea pods
RecipeGirl – Baby Button Cookies
RecipeBoy – Mud Cups with Gummy Worms
Add a Pinch – Blackberry Tartlets
Dine and Dish – Oven Baked Cinnamon Apples
Vintage Mixer – Mint Chocolate Pudding Shots