As much as I love salads, I haven't been into them so much lately. I think I'm kind of bored with them maybe? That's really what it is. We all get into our routines with what we eat, and variations of my super salad just hasn't been cutting it these days. This salad though, this salad got me and my friend Julie excited last week.
This simple Asian Chopped Salad was the result of what we thought were going to be vegetarian dumplings. We created a vegetarian filling to try in a dumpling but to be honest, I wasn't thrilled with how they were turning out. While Julie was cutting out her dumplings into a round shape with a biscuit cutter, the outer scraps were collecting into a pile on the cutting board. Being from the "waste not" mentality, I couldn't bear to throw them in the trash, so I fried them up in a little bit of oil until they were crisp. We added them to our "reject" vegetarian dumpling filling and voila – this amazing salad was born.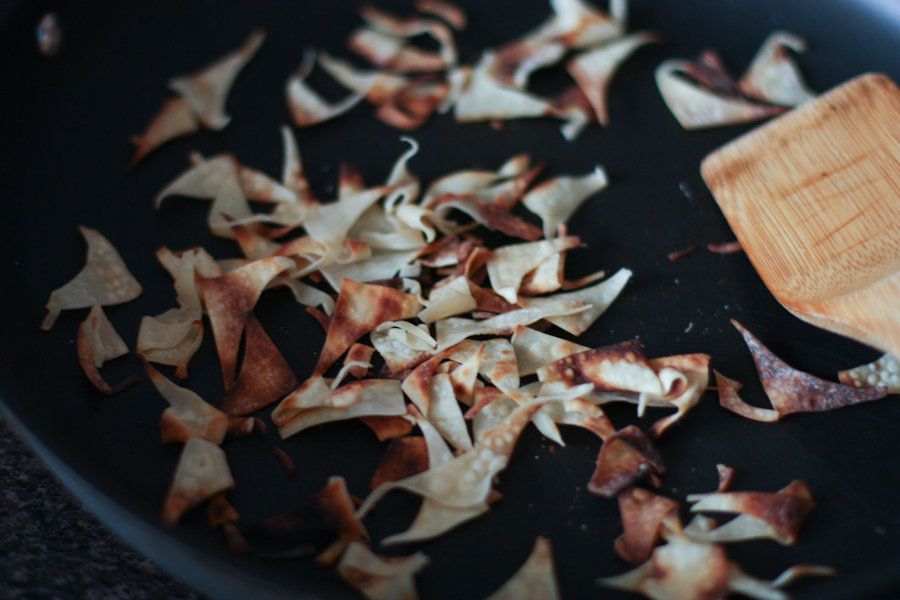 I love everything about this salad. The crunch from the veggies and the fried wonton scraps makes it so good. And the dressing was incredibly simple – a little rice vinegar, sesame oil and soy sauce.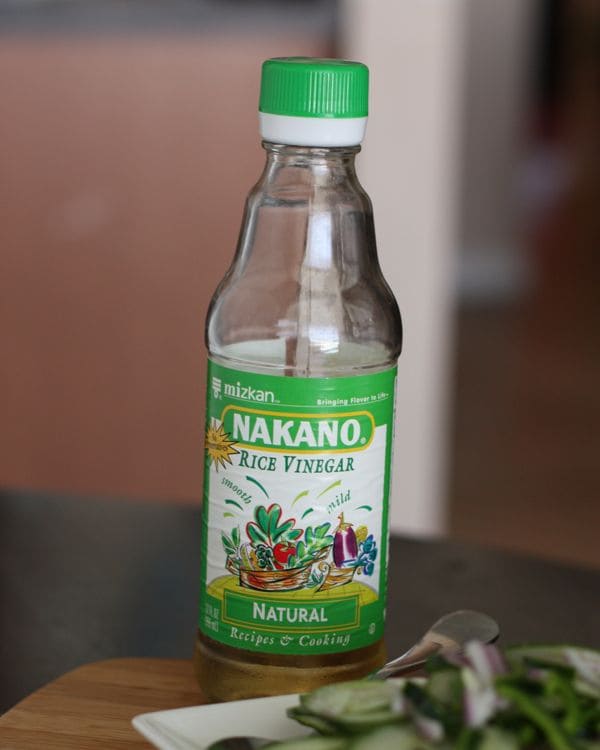 I love having my pantry and fridge stocked with Asian basics like rice vinegar, sesame oil and soy sauce. I've been really into those flavors lately, and with just a few splashes you can really amp up a simple meal, or salad, like this one. Rice vinegar is such a fun condiment to play with, it adds a nice flavorful tang to any vegetable or salad (like this simple cucumber salad). If you are always looking for ways to add flavor without calories, it's a great option.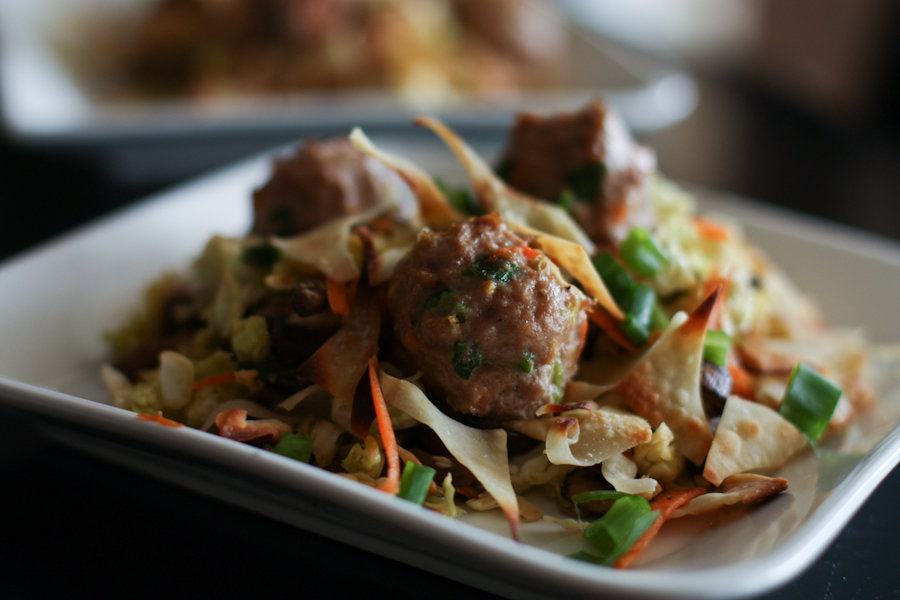 We topped the salad with those Asian Turkey Meatballs we baked up on the same day. It turned the salad into a nice "real" meal and I seriously can't wait to make this again!
For more ideas on how to use Nakano rice vinegars to splash on flavor (without the calories) to your meals visit Nakano on Facebook.
(Disclosure: I have a working relationship with and received products and compensation from Nakano, but my opinions are always my own. I developed this recipe using their product, but Nakano is a product you would already find in my home.)