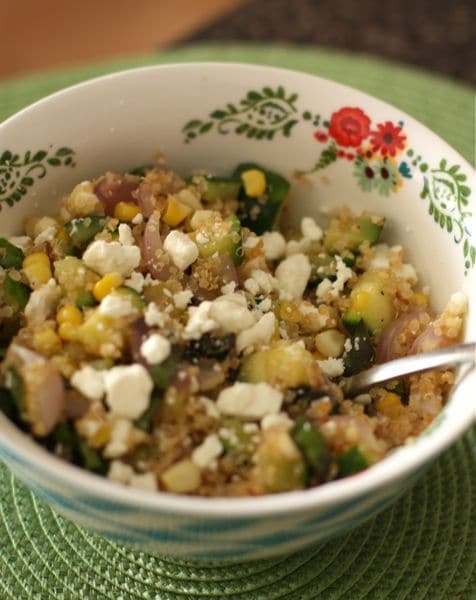 I have been staring at an enormous Costco-sized bag of quinoa in my pantry for some time now. Don't get me wrong, I love the stuff, but for whatever reason it has a hard time making its way out of the pantry and into a pot of boiling water. Sunday morning, I woke up with one thing on the agenda. Cook up some quinoa.
I had no plans for this quinoa. I just wanted it cooked. Once it was cooked it went into the fridge. It sat there and waited. It waited for me to figure out what I wanted to do with it.
Inspiration hit me Monday at lunchtime after a morning of yoga and my friend the elliptical (I have been rocking the elliptical lately…and am hoping my behind will turn into a rock because of it, we'll see what happens there). After such a good sweat at the gym, all I wanted to do was feed my body well. That's where my container of pre-cooked quinoa in the fridge came in. I sauteed up some nice summer veggies in coconut oil (new to me) along with some of the quinoa, topped it with crumbled feta and basil for extra flavor and freshness and turned it into the most delicious bowl of goodness.
So delicious that I made it again for dinner Tuesday night. Though Tuesday night, instead of feta and basil, I cracked in an egg and cooked it up fried rice style.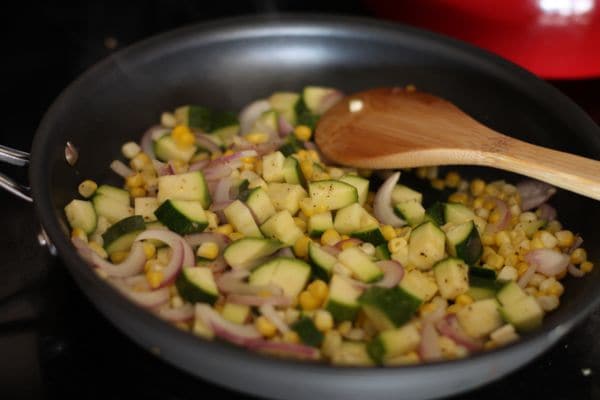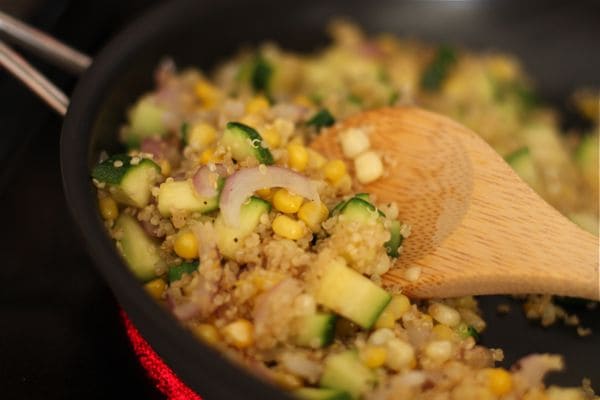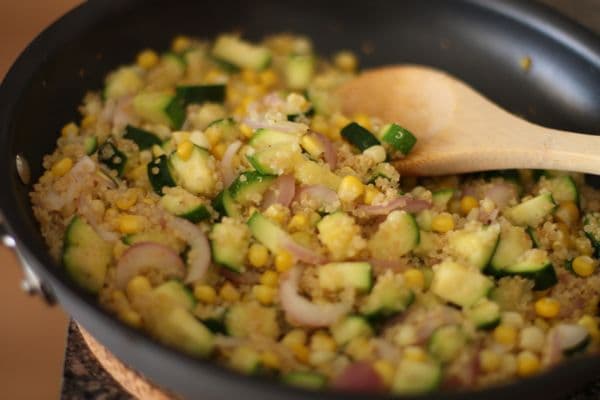 Morale of the story: cook up that quinoa and stick it in the fridge. You just never know when that inspiration will hit. You'll want to be prepared when it does.
Enjoy!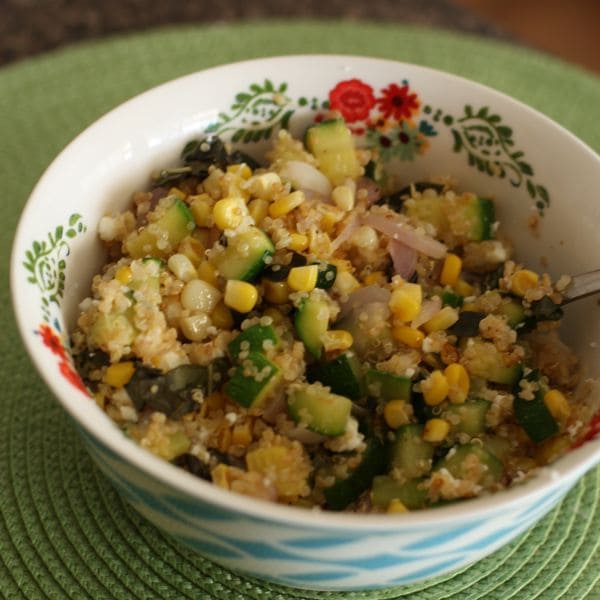 More ways to enjoy quinoa:
Chili Rubbed Fish with Quinoa, Black Bean and Corn Salad
Mushroom Marsala with Garlic Herb Quinoa Pilaf
Greek Quinoa Salad from Two Peas and Their Pod
Quinoa and Black Bean Stuffed Peppers from Bake Your Day
Quinoa Cookies from Two Peas and Their Pod
Breakfast Almond and Raspberry Quinoa from Ingredients, Inc
and of course…I had to start a quinoa board.