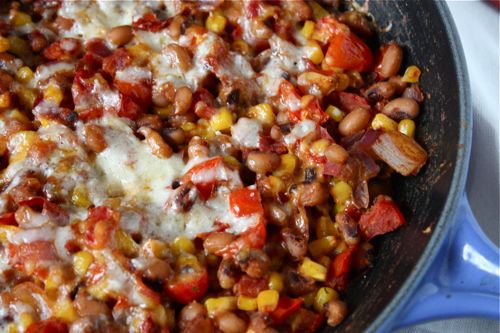 Saturday nights in our household usually work like this.
Everyone: We're hungry. What's for dinner?
Me: I don't know.
Silence.
This is where I have to make that decision of whether or not we call out for pizza (which we probably had the night before, we love our Friday night pizza) or pull out some magic in the kitchen. Our Saturday nights during the last few months have usually been in front of the television watching college football…(we won't talk about our sad Gator season, thank you very much)…so Saturday night food feels like it needs to be 'snacky' if you know what I mean.
My kids aren't at the point of eating this dip yet, so don't be all impressed. They would get a toasted cheese pita or tortilla in this situation. Saturday nights are about survival people. And a good dip with a couple of good beers too.
I just posted the recipe for this yummy Hot and Cheesy Black-Eyed Pea dip over on Family Kitchen. Go ahead check it out.