I've been in a weird place lately. I can't really pinpoint what's bugging me, but I've heard myself say this out loud a couple times this week to friends (who also happen to be bloggers) – I feel like I've lost my voice.
Not literally, of course…but in a sense, lately I am just finding it hard to do something that has always come to me pretty easily – write about the food that I love to eat. I started this blog 3 and a half years ago and it's pretty much changed me. I know that sounds dramatic, but I'm thinking some of you who also blog or have found something you can call your own can relate. At the time I started 'writing' I was a fairly new mom, at home taking care of two adorable little ones who pretty much lovingly demanded all of my time and attention, whether it was for a feeding, a changing, or just a playing…and that was okay. That's what being a mom is and I felt incredibly blessed that I was able to stay home and do all of those things all day. But I'm thinking other's might be able to relate when I say this, sometimes being a mommy gets kind of lonely. I personally needed something to do other than mommy stuff, and blogging about food opened up a whole new world for me. What's funny is that when you start a blog you really have no idea if anyone is actually reading it, and that's okay. Eventually someone starts to read it, and in my case those that started reading my blog 3 and a half years ago have actually become pretty good 'real life friends' today and I absolutely cherish that.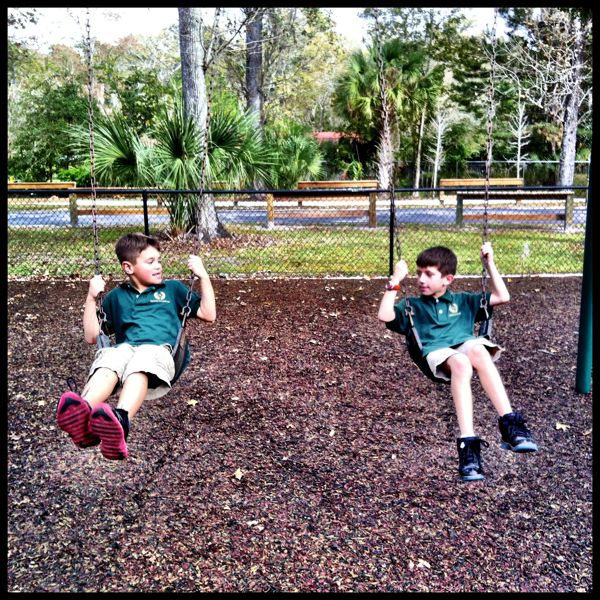 Anyway…excuse my ramblings here today, I guess I just felt like I had to process what I was feeling out loud. I think part of the reason I lost my voice is that I have been in a cooking rut. It happens to all of us and I'll get through it…like today. Once I have food to talk about all will be good, especially because I have decided that I'm going to get over a few things when it comes to blogging… like having perfect pictures for instance. One of my huge hangups lately is getting good photos of my food…the whole process, from snapping the photo to uploading it onto my computer to going through the several shots of one dish then picking your favorite one, just really zaps all my creative energy sometimes! Sometimes my favorite photos are taken from my iphone, and after a quick edit with fun camera apps, I'm set…just look at this post I did almost instantly after I cooked my meal. I said it then, and I'll say it now, that is my kind of blogging! Learning about photography has definitely been fun, I knew NOTHING about taking pictures when I started, so I just need to let. it. goooooo.
So here's my point today…the spirit of blogging, to me, has always been about sharing. Sharing ideas, sharing photos, sharing recipes, sharing bits and pieces of myself. I truly enjoy visiting other blogs and experiencing their 'shares' too…it's something I've been doing a lot less of lately due to too many distractions (read: Facebook and Twitter) and I'm making it a point to get back to reading and visiting more often. It's back to the basics I guess. Back to what I love to do…talk about food.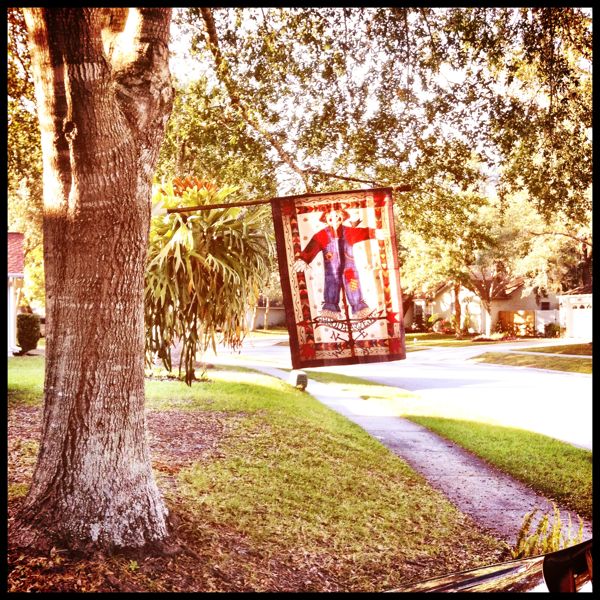 This week a couple of my blogging friends shared things with me that I think are worthy of sharing with you…all three of these blog posts really stuck with me and I'm thankful they were shared with me…
Sandy sent me a note the other day sharing this thoughtful post about 'perfectionism': Confessions of Perfectionists: Finding Contentment and Peace in the Home and Life You Have
Kim shared a great interview on her blog about getting organized before the holiday craziness hits…I took away so many things from this post, especially that I NEED to start meal planning a couple days at a time (for the sake of sanity people!!): Interview With "I'm an Organizing Junkie"
And I'm so glad Julie sent me a note to read this post from Wenderly, it's very touching and just beautiful (just like Miss Wendy)…go read it: Delivery Day Flowers
…and of course, after all these words written here I can't just leave you without something to eat right? And what's even better is that it's a SWEET! I haven't made a sweet in my kitchen in I have no idea how long, I think my kitchen and this blog may just go into shock!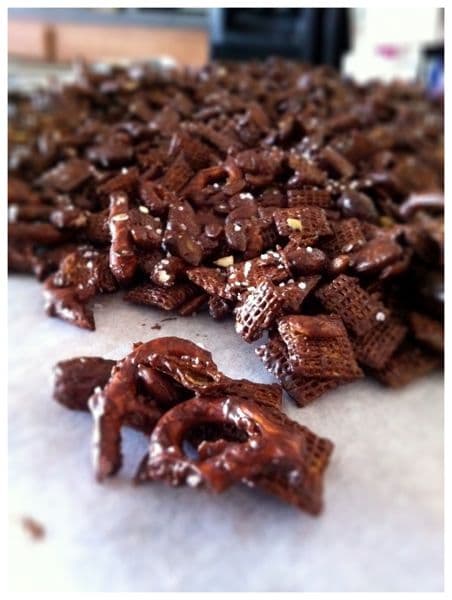 I'm sharing this yummy Chocolate Crunch snack mix with friends tonight at a chili party…us Floridians are in for a treat with our little cold front this weekend! Brrr….I love it!
Have a wonderful weekend!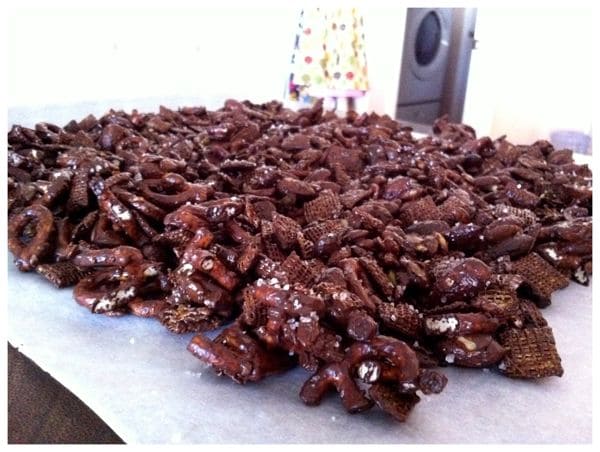 Sea Salted Chocolate Crunch Snack Mix
Recipe adapted from Eating Well
3 cups wheat cereal (such as Chex)
3 cups pretzels, broken in pieces
2 cups roasted almonds
1/2 cup roasted pumpkin seeds (optional)
1 bar bittersweet chocolate (I used Ghiradelli's)
2-3 big pinches of sea salt
Combine cereal, pretzels, almonds and pumpkin seeds in a large bowl. In a heat proof bowl, break chocolate up in to small chunks and microwave for 20-30 seconds. Take out and stir. Continue to heat for 20-30 seconds and stirring until chocolate is completely melted.
Spoon chocolate over snack mix and gently stir until all coated. Lay chocolate coated snack mix out on a large piece of parchment paper on your counter or in a baking sheet. While chocolate is still soft, generously sprinkle 2-3 pinches of sea salt over snack mix. Set out to harden, about 30 minutes.