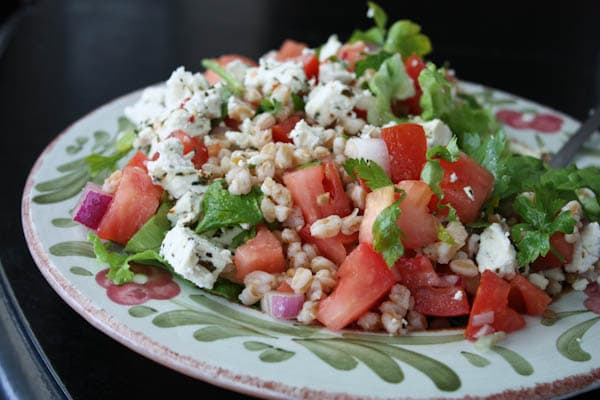 I know, I know… the word Summer is in the title. It's almost funny to type with all the Fall love going on right now. But for me…a recipe like this can be enjoyed all year round. It's just my kind of food. And I'm still finding some great Tennessee tomatoes at the market I shop at and am going to take full advantage of them until the good ones aren't around anymore.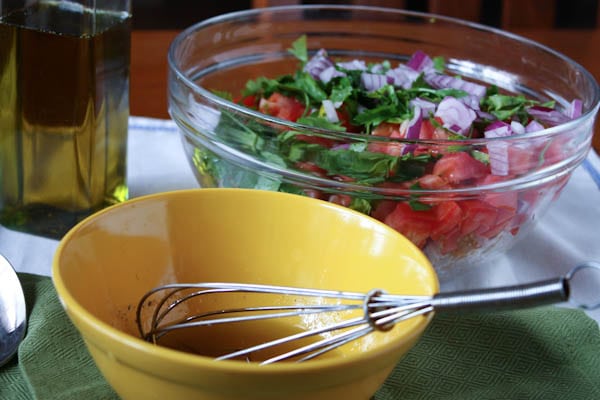 Earlier this year my virtual friend Maria Speck (whom I met on Twitter and is one of the nicest most genuine people ever) sent me her book Ancient Grains for Modern Meals. I was really excited about her sending me this book…not only because it was a super nice thing to do, but because I have such a love for whole grains. Not sure when my obsession with whole grains began, but the more of them I try, the more comfortable I am cooking them and the more appreciation I have for their nutrition and goodness. This cookbook pretty much demonstrates those exact same feelings. And like Maria, although I absolutely love and appreciate whole grains, I would never pass up a crusty piece or two of good "white" baguette or Italian bread.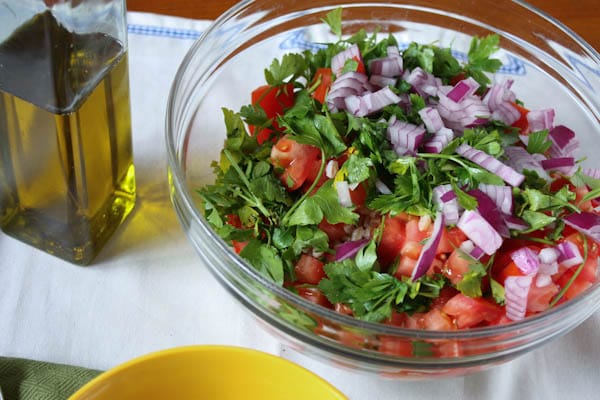 Looking through Maria's cookbook just makes me hungry. There are so many recipes I have flagged to try: Artichoke-Rosemary Tart with Polenta Crust, Brie Cakes with Sun-Dried Tomatoes, Chewy Almond Butter Bars. All of these recipes really creatively use whole grains in ways that you can include them into every day meals. And the photos…the photos are gorgeous.
What I really love about this book are the tips, shortcuts and advice Maria offers throughout the pages. Her words really help you feel less intimidated about how to cook something you may have never handled before.
So let's talk about farro. I was first introduced to farro last year when I was in California. Farro salads were on menus in almost every restaurant I ate in, and I was instantly hooked on this new-to-me whole grain. It's got a nutty, chewy texture that I really enjoy.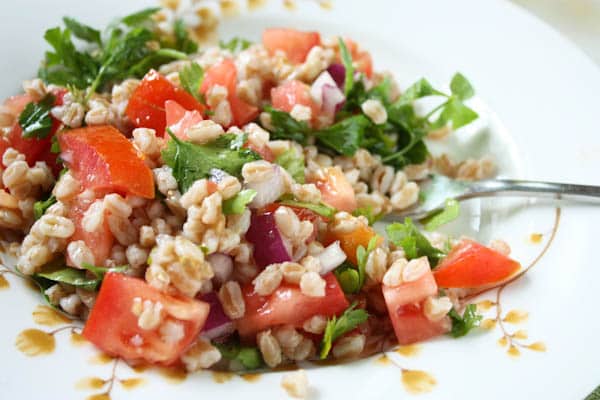 I finally got around to cooking my own farro at home. It wasn't an easy grain to find in my area but I did pick some up at The Fresh Market and then saw it again in bulk-sized bags at Costco alongside quinoa. Farro is great to substitute for any grain in salads like this, or even as a filler in a dish like stuffed peppers.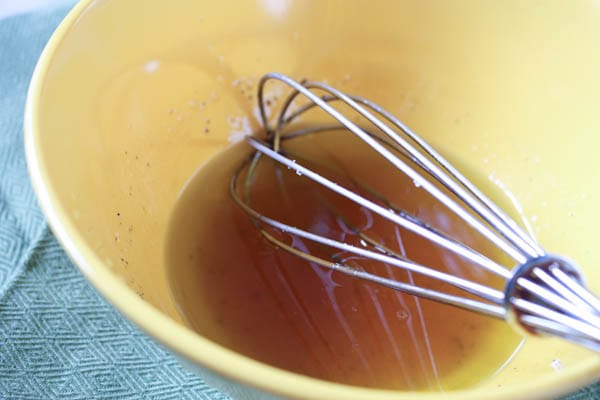 The recipe for Summer Tabouli with Farro I found in the Ancient Grains for Modern Meals cookbook was exactly the recipe I needed to start my experimentation with cooking farro at home. This recipe is so simple and one you want to make to enjoy for a few days. As Maria suggested, I topped it with feta (the sun-dried tomato variety) and it was a perfect no-fuss meal to have ready for me in the fridge.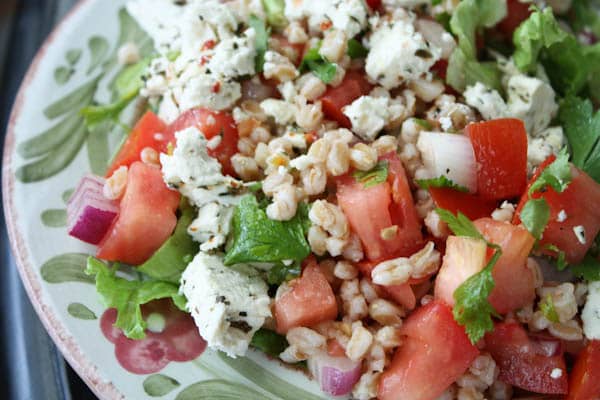 Enjoy your weekend!!
Summer Tabouli with Farro
Recipe courtesy of Ancient Grains for Modern Meals Cookbook, Maria Speck
Farro:
2 cups of water
1 cup farro
2-inch spring rosemary, or 1/2 teaspoon dried (optional)
Tabouli, and to finish:
2 cups coarsely chopped tomatoes, (3/4 pound)
1 cup loosely packed chopped flat-leaf parsley leaves
1/2 cup finely chopped red onion
3/4 teaspoon minced hot green chile (optional)
3 tablespoons extra-virgin olive oil
2 tablespoons freshly squeezed lemon juice
1 tablespoon red wine vinegar
1/4 teaspoon fine sea salt
1/4teaspoon freshly ground pepper
1. To prepare farro, bring the water, farro and rosemary to a boil in a small heavy-bottomed saucepan. Decrease the heat to maintain a simmer, cover, and cook until the farro is tender but still slightly chewy, 20-25 minutes. Remove the rosemary sprig, drain any remaining liquid, and transfer the farro to a large serving bowl to cool.
2. Once the farro has cooled, make the tabouie by adding the tomatoes, parsley, onion and chile to the serving bowl. In a small bowl, whisk together the olive oil, lemon juice, vinegar, salt and pepper. Taste and adjust for seasoning.
3. To finish, pour the dressing over the tabouli and toss to combine. Set aside for 10 minutes for the flavors to mingle, and serve.
To get a head start, make the farro (as in step 1) ahead.